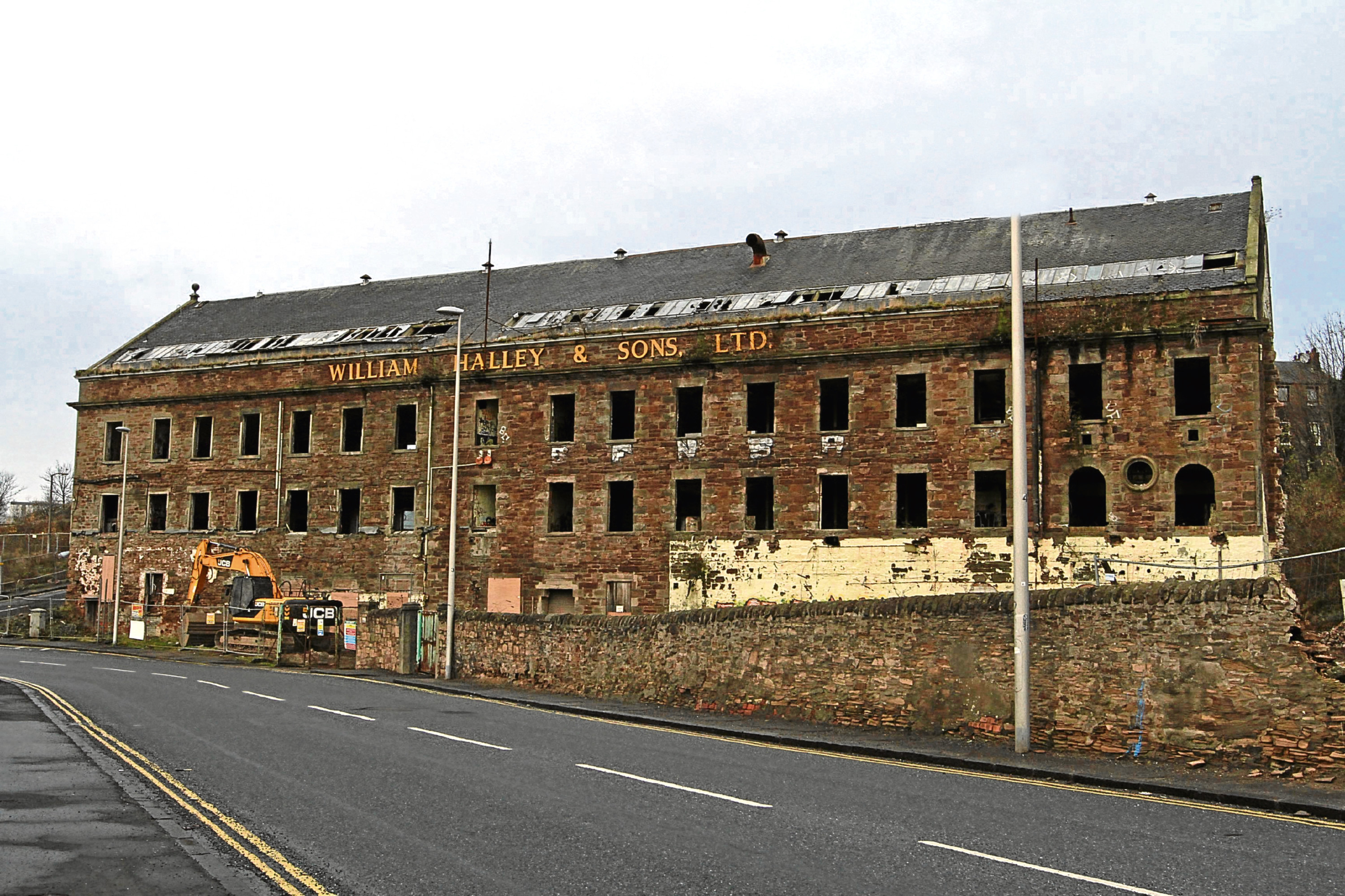 Buildings on the "at risk" register are being snapped up by developers keen to capitalise on Dundee's Waterfront project.
Developers have submitted plans to convert some of the city's most eye-catching but dilapidated buildings into new businesses and homes.
Properties on the Buildings at Risk Register are monitored by Historic Environment Scotland and are considered to have architectural or historic merit.
Jack Searle, vice chairman of the Dundee Civic Trust, welcomed the news interest had been expressed but said it didn't necessarily mean work would be getting under way.
He said: "We have pursued people and businesses to upgrade these buildings for years.
"Planning permission doesn't necessarily mean a development goes ahead though.
"It's all very well but there needs to be money in place before any works can begin."
Work has begun on several of the prominent former jute mills, including the B-listed Wallace Craigie works, better known as the William Halley Mill.
Although plans were first proposed in 2004 to convert the derelict building into new flats, the site has been subject to a number of planning applications.
The most recent plans, granted in 2014, would see the building's crumbling facade renovated, including retention of the iconic gold lettering.
But work stalled soon after it began, with the site largely untouched in two years. It is understood work could soon restart. The neglected Seaman's Chapel, on Candle Lane, has also been granted permission to convert the building into two luxury apartments.
Architect Jon Frullani said: "It's got no roof, it's open to the elements and needs a lot of work, but it's wonderful and has a lot of potential.
"It's fantastic to get the chance to put a B-listed building back into use. It's a special and unique building, and it's close to being unsaveable, but my client is keen to get work going.
"We'll start construction work at the start of next year and aim to have it finished within five or six months.
"We're just so glad to see interest in bringing these buildings back to life, and the interest has gone up.
"The drive is there again, as the Waterfront develops more and becomes less hypothetical, suddenly developers are seeing potential again.
"Demand is there for these old buildings which are full of character."
Other well-known Dundee landmarks deemed at risk which are in the process of redevelopment include Armitstead House and Lodge.
The site, owned by H&H Properties Ltd since 2010, has been lain empty for some time.
George Godsman, financial consultant for H&H Properties Ltd, said the firm has applied to Dundee City Council for a Building Warrant and, when granted, work will begin.
He added: "There are no concerns as to the condition of the buildings. It should be remembered both buildings will be the subject of major building works."
Dens Road Market, formerly Rashiewell Works, has had interest from a local businessman keen on converting it into a bowling alley.
The former Curr Night Refuge, at 3 to 5 West Bell Street also has planning permission to turn the empty building into 12 flats. And Lower Dens Works on Constable Street was granted permission in 2013 to convert it into a three-star limited service hotel, but work has yet to begin.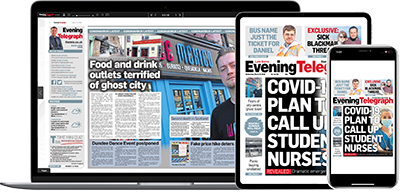 Help support quality local journalism … become a digital subscriber to the Evening Telegraph
Subscribe