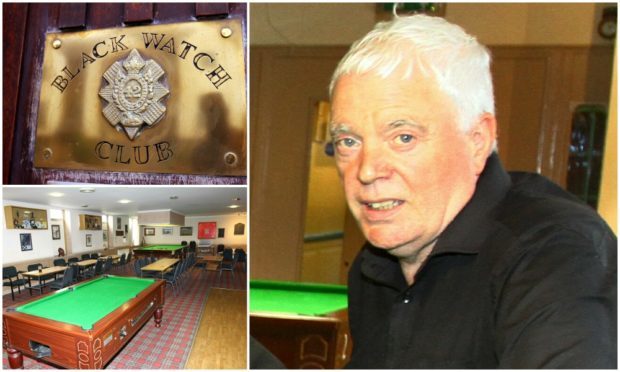 A historic city social club has been saved from financial ruin thanks to last-ditch efforts from its members.
The Black Watch Club has been a staple in the Stobswell community for more than 70 years but fell into financial difficulties with HM Revenue & Customs (HMRC).
However, the venue, popular with generations of Dundonians, is now looking to the future and hopes to attract new visitors from across the city.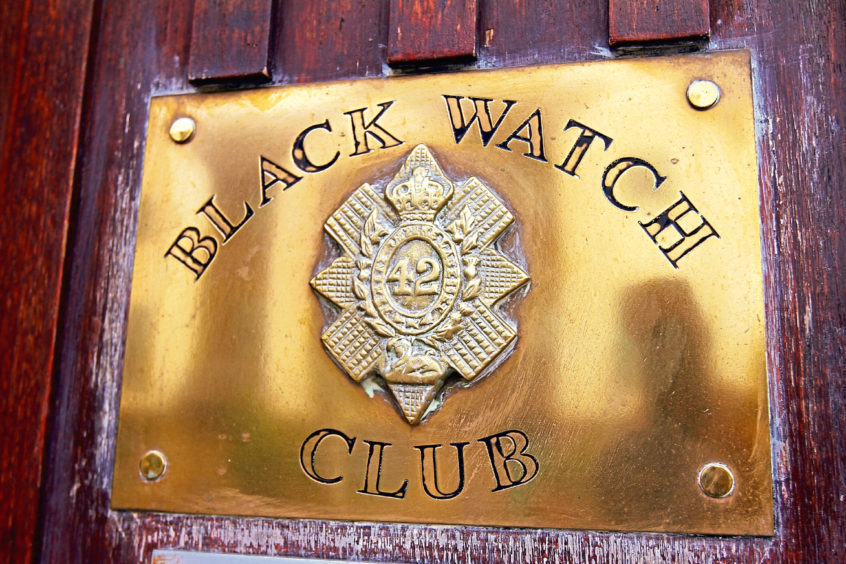 The entrance to the Black Watch Club on Arthurstone TerraceSeveral members, including financial controller Dave Robbins, have spent the last nine months working tirelessly to clear debts and bring the club back on track.
And for president Peter Fowler, the prospect of losing his beloved club wasn't worth bearing.
The 77-year-old served with The Black Watch and represented the regiment on a visit to the White House while John F. Kennedy was president of the United States.
Mr Fowler said the club plays a huge part in the lives of some members and that it is now back in business.
He said: "The issue goes back a few years where bills basically weren't getting paid and things went right downhill.
"Dave volunteered to do his work for free and get us back on track and he's done a great job.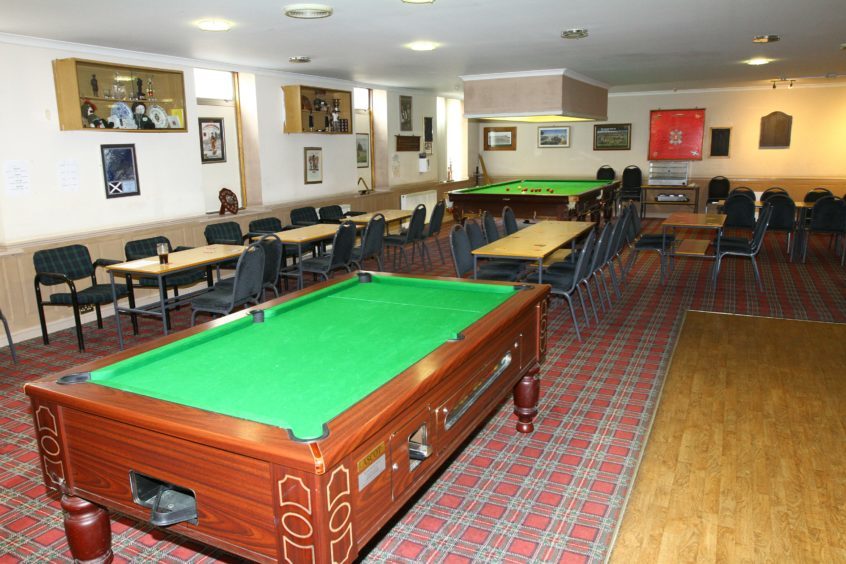 Inside the social club"We just want to get it out there that we're open and we're looking ahead to the future.
"I did fear the worst for a while.
"I've been a member since 1971, I'm one of the oldest in the club and I certainly wouldn't have liked to have lost it.
"Some members are here a lot and it's obviously very important to them. It was fantastic to get the support we did.
"We're still raising money but we just want to let people know that we're still going and we're hoping to get more people through the door."
Based on Arthurstone Terrace, The Black Watch Club has operated out of its current premises since 1946 but it is believed to date much further back.
Although named after the Royal Regiment of Scotland's iconic Black Watch, the club welcomes members of all service backgrounds.
People of all ages are welcome to attend with a social club, bar and events on offer.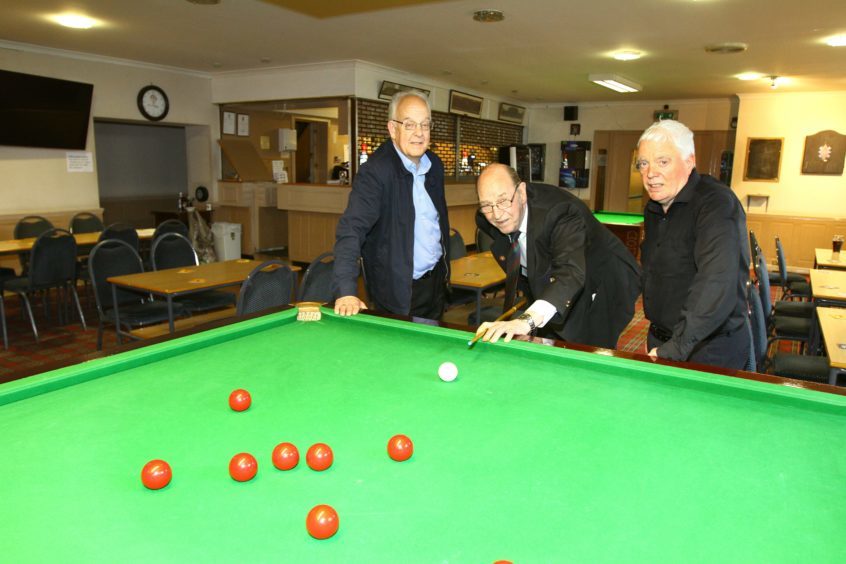 Dave Robbins (right) has fought to save the club, along with George Cathro and Sandy PearsonNews of the club's financial struggles prompted help from a number of locals, including singing taxi driver Wayne O'Hare, who put on free cabaret nights to raise funds.
Mr Robbins, a fellow part-time taxi driver, said many people he spoke to believed the club was closed for good.
But now he hopes to attract a host of new faces through its doors.
He added: "I drive taxis part-time and so many people used to say to me that they thought the club had shut down but that's just not the case.
"I'm delighted the members rallied round and helped the club survive.
"We set up a committee that worked non-stop for about nine months all raising funds and we got some great external support from people as well.
"It has been a very stressful time just getting this to come together and there were times where I felt as though I was trying my best but getting nowhere.
"But I'm just glad that we're now where we are and it's all about looking ahead."