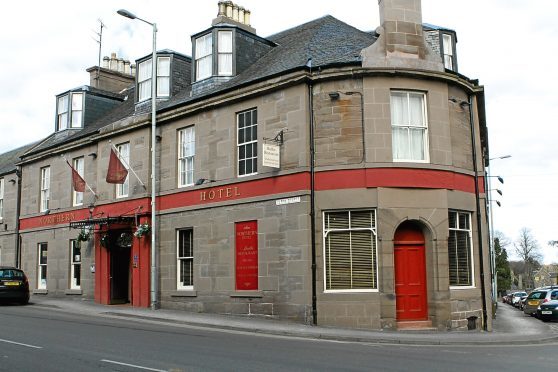 A high school dance was abandoned amid claims two ex-pupils had brought cocaine to the event.
Police were called to the Brechin High School senior dance, which was held at the town's Northern Hotel and cost £10 a ticket.
It is claimed that two former pupils of the school brought the Class A drug to the dance, which prompted organisers to cancel it just after 11pm.
The event, attended by about 50 people, started at 8pm.
Pupils were reportedly told to leave the Clerk Street venue by staff at the premises.
A spokesman for the Northern Hotel declined to comment and said it was a matter for the school.
Angus Council confirmed police attended the event and that it came to an "early close".
A spokesman for the local authority confirmed that no pupils were directly involved and added: "The school's senior Christmas dance, held at a hotel in the town on Friday, was brought to an early close after police were called to an incident at the premises.
"No pupils were involved in the incident and it would not be appropriate to comment further."
Speaking today, one parent said the dance was stopped an hour before it was due to finish.
The parent, who declined to be named, said she had since made a number of attempts to contact the school, adding: "Nobody really knows why the plug was pulled on the party.
"Pupils were asked to leave the venue just after 11pm and the street was in chaos because I think a lot of the kids were unsure why the event had been stopped.
"As far as we are being told by the kids, two ex-pupils who had been invited as plus-ones were caught doing cocaine in the toilets. I've made attempts to contact the school and had no joy in verifying exactly what happened."
The parent added: "The problem is I think the actions of the few have created an irrational decision to have everyone ejected."
A spokesman for Police Scotland said: "We were called to a hotel in Brechin about 10.20pm on Friday December 15 in response to reports of persons causing problems at a Christmas party. Two persons were removed from the premises, and no formal action was taken."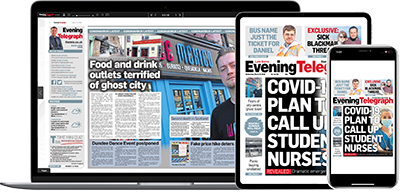 Help support quality local journalism … become a digital subscriber to the Evening Telegraph
For as little as £5.99 a month you can access all of our content, including Premium articles.
Subscribe