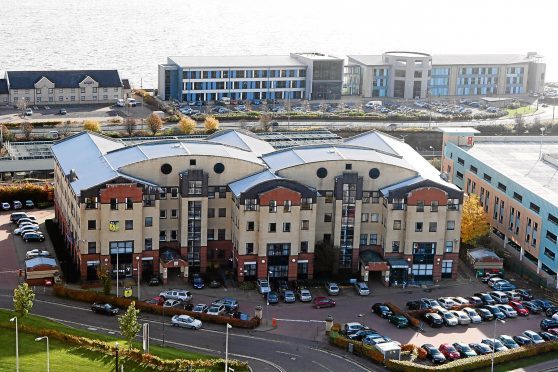 A series of proposed voluntary redundancies at Dundee's HMRC offices have been put on hold as a result of a High Court ruling.
Local union chiefs revealed today that there will be a temporary suspension on moves to encourage staff to apply for voluntary redundancy in the city.
It comes after the High Court ruled that PCS union representatives had been unlawfully excluded from talks on the issue.
A PCS spokesman said that as a direct result of the decision, the move for voluntary redundancies in Dundee couldn't go ahead until there was a final High Court ruling on the matter.
Union chiefs in the city recently vowed to fight for the jobs at Caledonian House in Greenmarket, amid reports 34 employees had been invited to apply for voluntary redundancy.
As previously reported in the Tele, HMRC launched a voluntary redundancy scheme for people currently working in offices due to close between December 2017 and March 2018.
But the PCS spokesman told the Tele: "As things stand, HMRC cannot offer voluntary redundancy under the imposed terms."
Local branch secretary David Lardner said the decision meant that the Dundee workers who had applied for voluntary redundancy were now facing uncertainty over their future.
He said: "Originally these workers thought they would take up their voluntary redundancy as from August.
"That was put back until November and now, because of this ruling, there is no definite date for when this might happen.
"These people, who were planning their future, are now left not knowing what is going to happen."
Two years ago it was announced that there were 110 staff at risk of losing their jobs when Caledonian House closes next year.
The union has since worked with HMRC management to secure work for more than 60 members of staff who were previously at risk of compulsory redundancy and received an agreement to relocate them elsewhere in the city.
A Cabinet Office spokesperson said: "The Government is carefully considering the judgment and intends to appeal."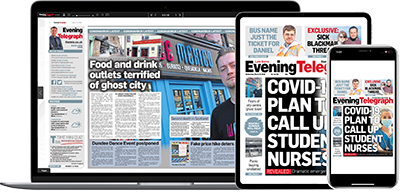 Help support quality local journalism … become a digital subscriber to the Evening Telegraph
For as little as £5.99 a month you can access all of our content, including Premium articles.
Subscribe