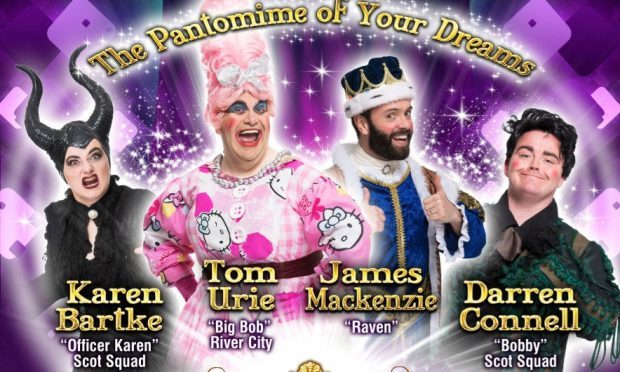 Budding actors and actresses in Dundee could feature in an upcoming city pantomime.
Sleeping Beauty will be staged at the Gardyne Theatre from Saturday December 9 until Hogmanay.
The show will feature River City star Tom Urie, Karen Bartke and Darren Connell from comedy Scot Squad and James Mackenzie, from kids' TV show Raven – and your wee one can be in it.
Organisers are looking to cast 24 kids aged between 7 and 11 as well as 18 youngsters aged 14 to 18.

Open dance auditions, conducted by one of Scotland's top choreographers Rhona Cleland,will take place at the Gardyne Theatre on Sunday November 5.
For the younger group, dance experience is desirable, though not essential and auditions will be held from 12pm.
Kids must still be 11 years old on December 31 and a height restriction of 4ft 10in applies on the day of audition.
Auditions for teenagers will be from 2.30pm; however the older group must have dance school experience.
A statement from organisers read: "We are looking for three teams of eight children aged between 7 and 11 and three teams of six young adults aged between 14 and 18 to take part in Sleeping Beauty.
"This is a wonderful opportunity for any budding performers to work with an outstanding cast in a fully professional production.
"The show runs from December 9 to December 31, however auditionees must be available until January 7 in case the season is extended.
"Each group will do one performance in three and must be available throughout the run.
"If you have any questions please email robert@robertckelly.co.uk"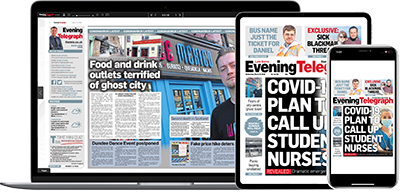 Help support quality local journalism … become a digital subscriber to the Evening Telegraph
Subscribe