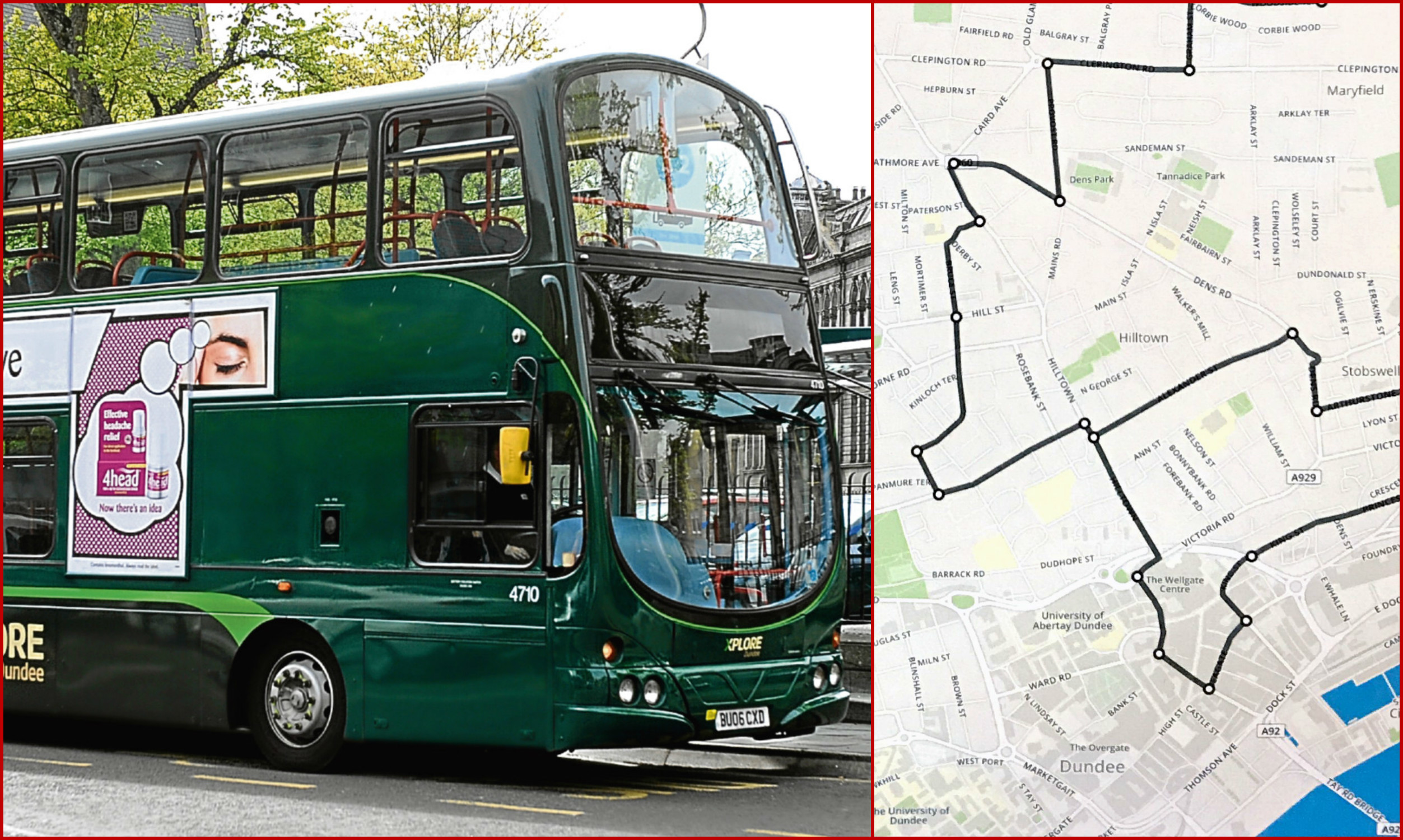 Bosses at Xplore Dundee are proposing a revised daytime service in response to anger over route changes, the Tele can reveal.
A proposed map for a revised 23 route — running through Woodside, Stobswell and the city centre — was unveiled at a public meeting.
The bus will also run as far up as Downfield, giving Woodside residents a direct bus to Asda in Kirkton, and will circle around the Stobswell area, close to Arthurstone Medical Centre and nearby shops.
The single-bus route will run hourly during the day if approved, using a school bus — but the service will only run during the day before it resumes the school bus route.
Bus chiefs are hoping the proposed route, which could be rolled out in September, will placate angry bus users after changes, including the decision to scrap the 208 service last year.
Andy Shaw, operations manager at Xplore, told bus users at the meeting: "You have lost the 208. We want to see if we could run a commercialised service instead."
When Marc Winsland, commercial assistant at the bus firm, said the service would be hourly, there were sighs from the people present. One person slammed the proposal as "rubbish", while an elderly resident questioned why the 18 — which runs along a similar route in places — couldn't be diverted to Woodside.
One attendee even walked out as she furiously berated the proposals, saying Xplore should be "ashamed" of the service they provide.
However, bus bosses said the proposals could be subject to change — adding a consultation period would follow after the proposed route had been submitted to the council.
Colin Clement, of the Stobswell Forum, asked: "If people are saying that's not good enough and you, the service provider, are saying, 'that's it', where do you go from there?"
Mr Shaw replied: "We're passionate about running buses. We'd like to run buses all day long but the reality is that if it doesn't make any money we can't run it."
Barbara McFarlane, 72, who attended the meeting, didn't hide her frustration, but said the Xplore Dundee representatives were "fair".
She added: "At least they put forward a proposal. It only runs hourly and it's taken off for the school bus. There are other buses in the town that get a more regular service."
The Tele spoke to other bus users to find out their views. Lorraine Liddell, 47, a full-time mother from Craigiebank, said: "When they cut the 208 service, they cut out a lot of areas where older people live."
William Robertson, 70, a retired engineer from Linlathen, said: "They have changed all the services about here — people have been asking for some services to run into more areas at night because they can't get a bus after half six."
Kayleigh Liddell, 20, a waitress from Craigiebank, said: "Since the 208 stopped, it has left some elderly people with nothing."
Organisers have said they may stage a second meeting.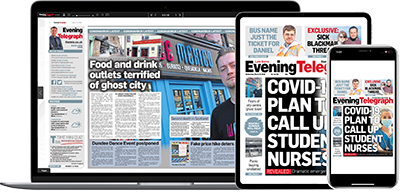 Help support quality local journalism … become a digital subscriber to the Evening Telegraph
Subscribe