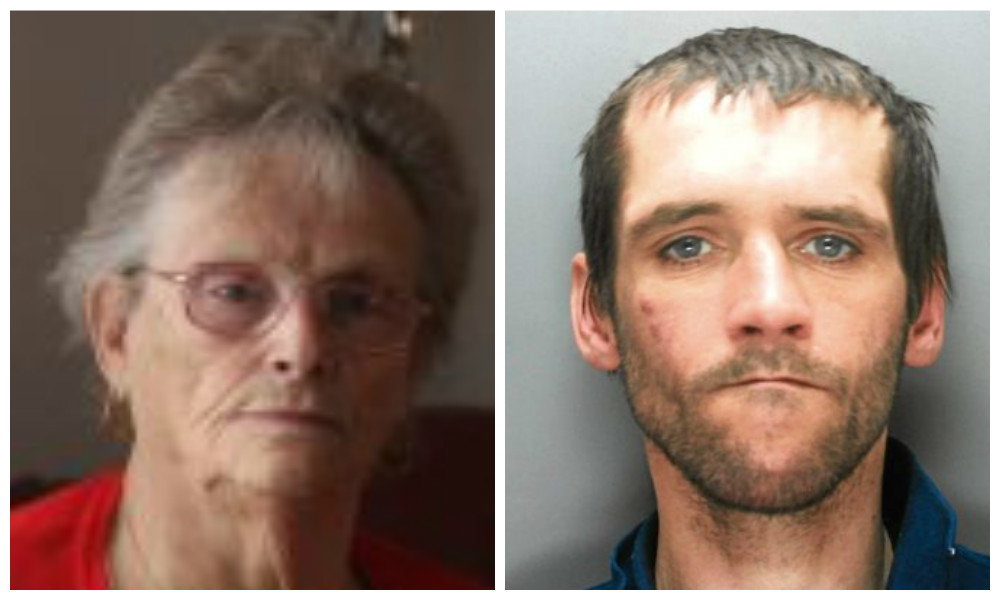 The heartbroken grandmother of a Dundee addict with a staggering 65 convictions has opened her heart about how drugs have ruined the lives of his whole family.
Mary McBain decided to speak out after Shaun Dunn was jailed for threatening hospital staff with a used hypodermic needle.
The 79-year-old said substance abuse had "stolen" the best years of the once-promising footballer's life.
Holding a picture of the 32-year-old in his playing days, the pensioner said: "Drugs have wasted my grandson's life — they have stolen the best years of his life from him."
Dunn was jailed for 10 months at Liverpool Crown Court last week after admitting threatening hospital staff with a needle.
His solicitor Charlotte Pringle revealed in court that he was a "Class A drug user" and had been an addict since he was aged just 12.
Speaking to the Tele at her Lochee home, Mrs McBain said: "I don't know at what age Shaun became addicted to drugs but I know they have ruined his life.
"Not only that but they have ruined my life and the lives of his parents.
"I have often sat down with him and asked him why he takes drugs and tried to make him see that he was wasting his life.
"I would hate other families to have to go through what we're going through.
"I am embarrassed and ashamed at what he has done.
"He deserves to go to jail — and I would never say otherwise — but he is still my grandson and I still love him.
"He has said to me he knows he has done the crime and he must accept doing the time."
Mrs McBain said Shaun grew up in a loving and supportive family and he had been loving in return.
Shaun lived with his parents in Dundee until the age of 15 when the family moved to Canada as his dad is Canadian.
He went to St Mary's Primary School and St John's High School.
Mrs McBain said Shaun returned to Dundee when he was 19 and by then she was aware he was well and truly addicted to drugs.
During his early years, Shaun had done well at school and although Mrs McBain said teachers described him as "harum scarum", they said he had the potential to go to university if he settled down to work.
He was also a promising footballer and had played for Celtic Boys' Club. He continued to play football when he lived in Canada.
Mrs McBain said her grandson had previously asked for help to get "clean" but admitted he did not always take the help he was offered.
She said: "Shaun has also spent time in prison in the past and I am aware he had access to drugs while in prison.
"He said after he was jailed this time that hopefully that meant he would get help to wean him off drugs."
Mrs McBain said she had no idea what had led to his addiction.
And she added that while she wasn't making excuses for him, the death of two childhood friends — one in an accident and the other as a result of a drugs overdose — had a big impact on him.
She said: "Everyone in the family is devastated at how things have turned out for Shaun.
"He is responsible for his actions and we acknowledge that.
"I would urge families to keep a very close eye on their young people.
"I believe drugs are behind Shaun's downfall and I would hope that by speaking out I am helping to keep someone else safe.
"Shaun is at rock bottom now. It would be a miracle if he could get off drugs but that's up to him.
"Things can't get any worse. I would love him to get the help he needs and try to turn his life around — he's still young enough."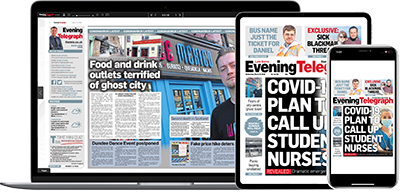 Help support quality local journalism … become a digital subscriber to the Evening Telegraph
For as little as £5.99 a month you can access all of our content, including Premium articles.
Subscribe