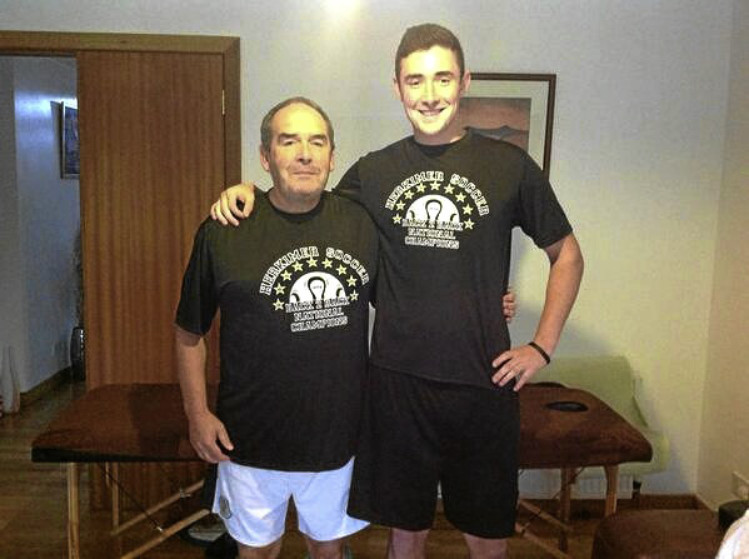 A CAMPAIGN to ensure young people in Tayside are given heart screening tests is gathering pace — two years since a young Dundee footballer died of an undiagnosed heart condition.
Pete McAvoy collapsed at Herkimer College in the United States and later died in hospital at the age of 22. He had an heart condition which could have been treated but was undiagnosed.
Pete's father, also Peter, 59, has made it his purpose to ensure that Pete's life is not taken in vain as he continues to drive a campaign forward to ensure this doesn't happen to others.
Thanks to his efforts, heart screening checks will be offered to children and young people in Tayside.
Since Pete's passing, the charity #4Pete has raised a staggering £32,000.
Most of this money has gone to the Cardiac Risk in the Young (CRY), with other beneficiaries including the British Heart Foundation.
Using the cash raised by the charitable foundation, kids will be offered free checks.
Peter said: "With the money that has been raised through the foundation, we will be working with the CRY and there will be free heart screening checks held at Craigie High School on June 4.
"We'll be hoping that around 200 people between the ages of 14 and 35 will receive these checks to detect any unknown heart conditions and we will be carrying out a similar event in Perth, at the North Inch Community Campus, on Sunday June 5. We will also be supporting a 26-mile relay marathon in conjunction with the Perth Strathtay Harriers on Saturday June 4, from Caird Park to Perth, during the weekend of screening tests.
"These tests will be able to establish if young adults have any unknown heart condition."
Pete was in the second year of his course at Harkimer College when he died and had just received the US National College Player of the Year award. Dad Peter added: "Pete is still well remembered on campus. We've seen photos of when the players have been lining up and singing the American national anthem and have raised the four fingers in remembrance of Pete's squad number.
"Pete's last game for Herkimer was against Syracuse University and the group still holds annual games since Pete passed away.
"You never get used to losing your only son and knowing that you'll never speak to him again. This has given me the drive to raise awareness of heart issues in young and healthy adults because this shouldn't happen to anyone as it can be detected."
To book a screening at one of the events, visit the CRY website.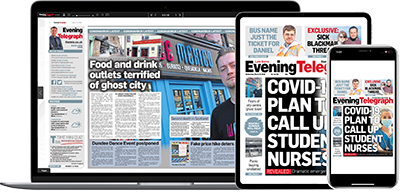 Help support quality local journalism … become a digital subscriber to the Evening Telegraph
Subscribe