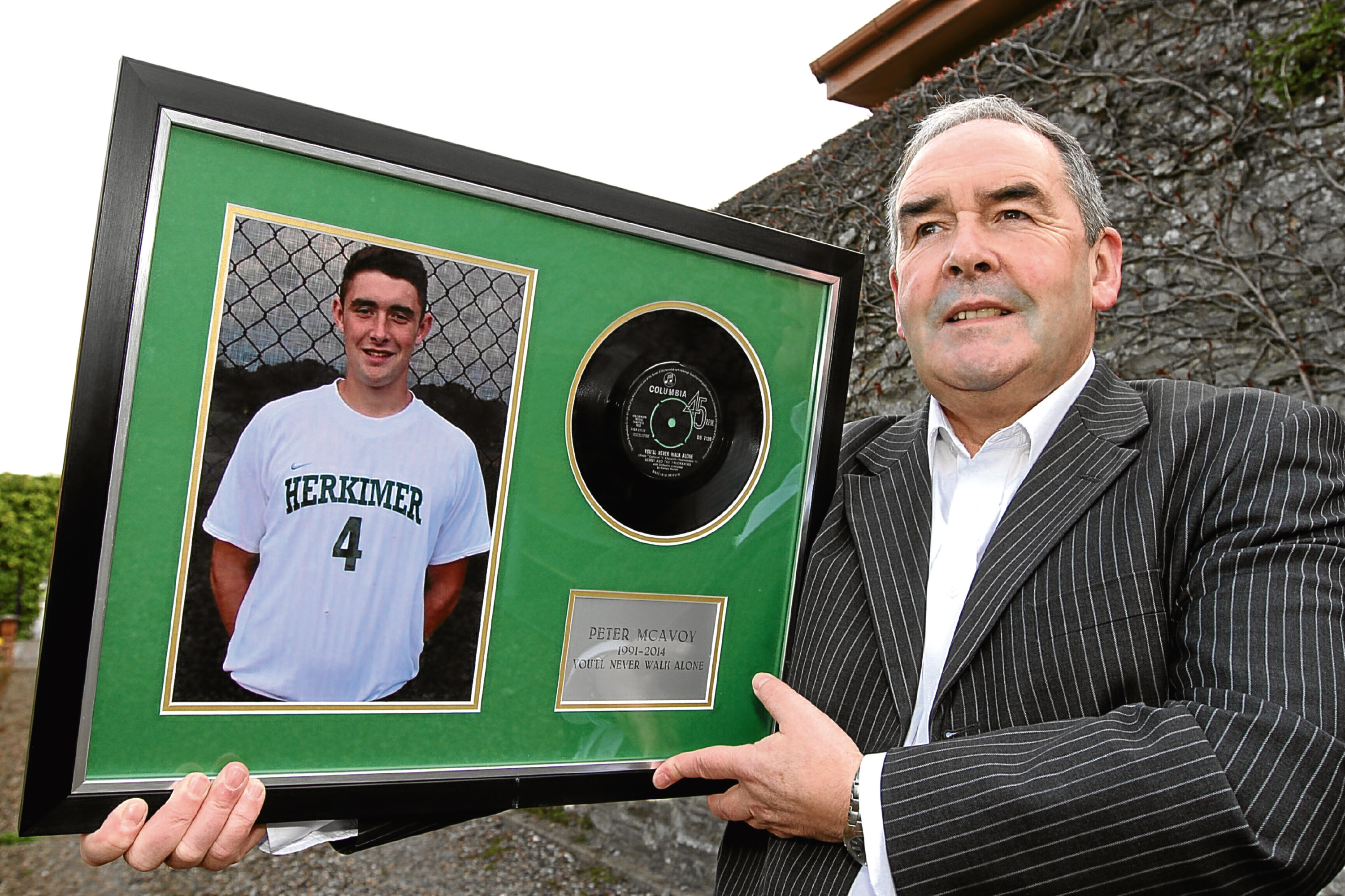 Young lives have been saved thanks to a heart screening event in memory of a Dundee footballer who died from an undiagnosed condition.
Peter McAvoy's son, Pete, a keen footballer, died while attending college in America in April 2014.
In the aftermath of his son's death, Peter launched a campaign to raise awareness and to fund and host screenings by the charity Cardiac Risk in the Young (CRY).
Two events were held last month — one at Dundee's Harris Academy, and the other at Perth's North Inch Community Campus — with 200 people being tested for possible heart defects. Peter told the Tele six young people were diagnosed with having an abnormality in their heart as a result of the tests.
He said: "It was brilliant, it was a real success.
"We have six people who were referred for further tests — lives have been saved.
"We don't know who they are because it is confidential, but we know that is the number.
"This is exactly why we do what we do. I just wish that Pete was able to have had one of these tests and his life saved.
"I always said that it is all worth it if even one young life is saved, but to save six young people's lives is tremendous.
"That is six young people that can go about their lives now because whatever is wrong is known about and can be treated — whether that is medication like beta blockers or whatever.
"That is what it is all about for us, that is why we keep doing what we are doing."
Peter said he aimed to continue providing tests to young people and to also campaign for the Scottish Government to make heart testing mandatory in schools.
He said: "If you have people that can't leave school until they are 16, then why not?
"It is a captive audience and you could leave school with a certificate of health and one for your academic achievements.
"It is almost like having a young person's MOT."
Peter founded the Peter McAvoy Memorial Fund, in memory of the 22-year-old former Craigie High pupil, after he suffered a fatal heart attack while on a football scholarship in New York.
He also launched an online #4Pete campaign that has already raised thousands of pounds for other charities in Pete's memory.
Money from fundraising events and donations to the memorial fund is used to fund the CRY screening tests.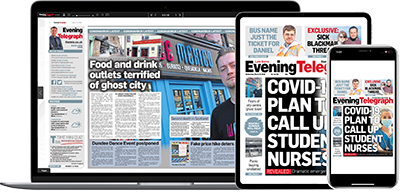 Help support quality local journalism … become a digital subscriber to the Evening Telegraph
Subscribe