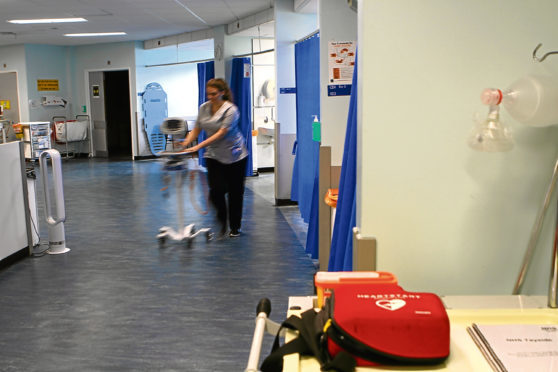 NHS Tayside is owed more than £500,000 by health boards in England, Northern Ireland and Wales, the Tele can reveal.
Information obtained through a freedom of information request shows that the health board is due £520,011 from bodies located outside NHS Scotland — with the money being "disputed".
All of the costs relate to hospital admissions for patients treated in Tayside.
The vast majority of that sum — £468,315 — is due from NHS England boards.
Welsh boards owe the region £28,162, while there is £23,534 outstanding from Northern Ireland.
The figures relate to amounts owed as of February 21.
When patients from outside the region are treated, a financial recovery is made regardless of where they are from in the UK. NHS Tayside has a service level agreement (SLA) in place with other Scottish health boards.
That means an annual charge is made for cross-boundary patient flow — such as patients travelling to Ninewells Hospital for specialist treatment or patients from Tayside going to boards elsewhere in Scotland.
Where activity is not covered by an SLA, it is invoiced on a cost-per-case basis and the money is collected every three months.
That includes all activity in Tayside involving patients from England, Wales and Northern Ireland.
A spokeswoman for NHS Tayside said: "In terms of disputes, this could be for anything and any number of reasons why it is being pursued. In some cases it is simply a minor detail such as the amount owed rather than a large 'dispute' where another board is refusing to pay. There are also invoices included that are not yet due for payment."
The debt has come to light at a time when NHS Tayside's finances have come under intense scrutiny.
The board currently owes £33 million in "brokerage" loans to the Scottish Government and is now expected to ask for another £12m to fill a funding black hole.
Last month, it emerged that £5.3m of "eHealth" money was inappropriately hidden away over six years by the previous board management to paint a better financial picture.
The cash was meant for digital healthcare — but was instead used to bolster the beleaguered board's troubled finances, sitting in a £23m purse of "deferred expenditure".
NHS Tayside chief executive Lesley McLay was forced out of her role at the start of the month, with Malcolm Wright, the former chief executive of NHS Grampian, named as acting chief executive in her place.
Professor John Connell, the former chairman, resigned the same day and was replaced by NHS Greater Glasgow and Clyde chairman John Brown.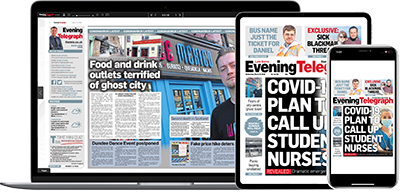 Help support quality local journalism … become a digital subscriber to the Evening Telegraph
Subscribe