Haddock from the North Sea and West of Scotland have been taken off a list of "fish to eat" in the face of new scientific advice, the Marine Conservation Society said.
The fish is a popular choice with consumers as it is one of the UK's "big five" seafood species along with cod, tuna, salmon and prawns, and a favourite at the chip shop.
But haddock from three North Sea and West of Scotland fisheries are no longer on the charity's recommended "green" list of fish to eat.
They have been downgraded because stock numbers in 2016 were below the recommended level and action was needed to increase the number of fish of breeding age, the society said.
Two of the fisheries are now rated "amber" — scoring just four in a scale of one to five, where one is the most sustainable — in the Marine Conservation Society's (MCS) Good Fish Guide.
The other fishery has seen its fish drop from being a good choice of haddock to buy to one to eat only occasionally, with a "three" rating.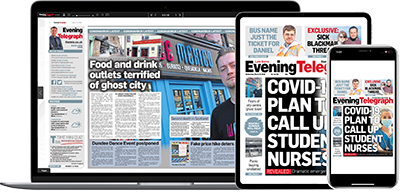 Help support quality local journalism … become a digital subscriber to the Evening Telegraph
For as little as £5.99 a month you can access all of our content, including Premium articles.
Subscribe