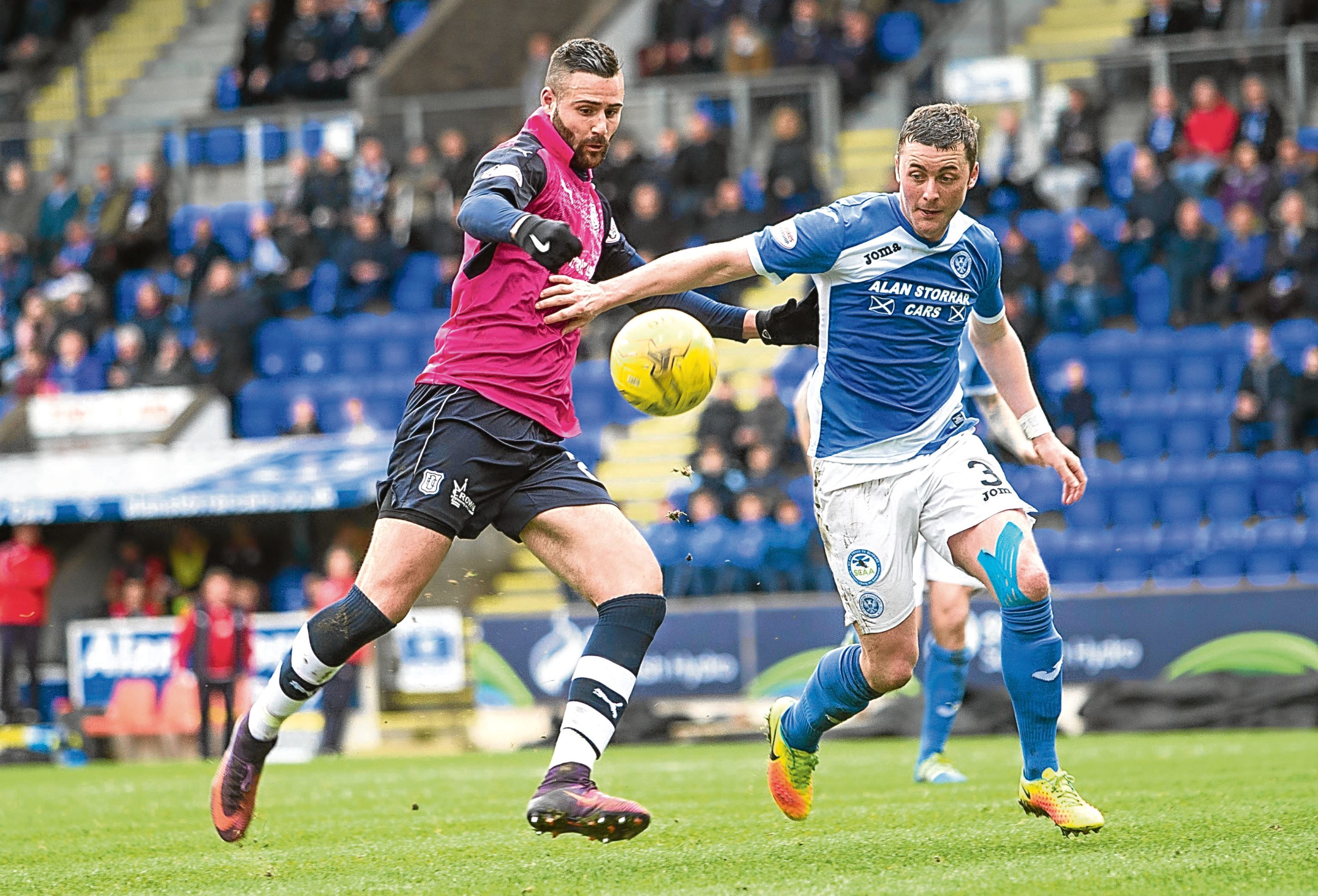 Strength of character isn't a problem for Dundee as they face up to league leaders Celtic this weekend, according to striker Marcus Haber.
The Dark Blues face the toughest test around this weekend as the Hoops come visiting on the back of an impressive 35 domestic matches unbeaten this season.
And for striker Haber, it's a time for the Dens men to step up after two hugely-disappointing showings in their past two games.
He said: "It's a difficult match against Celtic at home.
"They're flying and we need to tighten up some of the areas that were inefficient against St Johnstone, so we're going to have a lot of work to do.
"We'll need a lot of rest because we'll need our legs for the game but we're looking forward to it."
In stark contrast to the consistency shown by Brendan Rodgers' side, Dundee have been up and down all campaign with their season summed up by the last four matches.
"It's been the story of our season — inconsistency," added Haber.
"It's frustrating because we put two very good performances together against Rangers and Motherwell and then two equally-disappointing displays.
"It's just about looking at the mistakes we've made and the errors throughout the 90 minutes on Saturday and trying to gain a bit of consistency and right the wrongs.
"Collectively as a team we're trying to put together results.
"We're just taking things one week at a time and I think that's the right thing to do, not get too ahead of ourselves because once you start doing that you get complacent.
"We're just trying to get consistency and results, wherever that takes us.
"Obviously, the top six would be fantastic but we're just trying to get points on a regular basis."
The club's aim is still to finish in the top half of the table, something that's only three points away, but Hamilton in the relegation play-off are still only six points behind the Dark Blues.
And for Haber, Dundee's up-and-down season shows just how fast a team's fortunes can change.
He added: "The league is extremely tight.
"You lose a couple of games and teams creep up on you.
"We were at the bottom a few months ago and that can change quickly in either direction, so we need to get some points and right the ship a little bit and perform better."
The fact Dundee have already bounced back from an extended period at the bottom of the table to push into contention for the top half shows the mentality around the squad.
And for Canadian international Haber, it's about working together to regain their good form and put enough points on the board between now and the end of the season.
He said: "I think we're a mentally-strong group. We're resilient and there's no shortage of characters who work very hard for the team, so that's not an issue with us.
"We're all together and we're looking to build on the good performances we have had and just try to get back to that way of playing.
"A lot of that is confidence as well, so we just need to get back to the basics and we should be OK.
"Last week, in all areas of the pitch we were disappointing.
"St Johnstone showed much more desire than us, which is frustrating.
"They won a lot of second balls, they played in the right areas and that's what St Johnstone are all about.
"They definitely deserved to win the game."