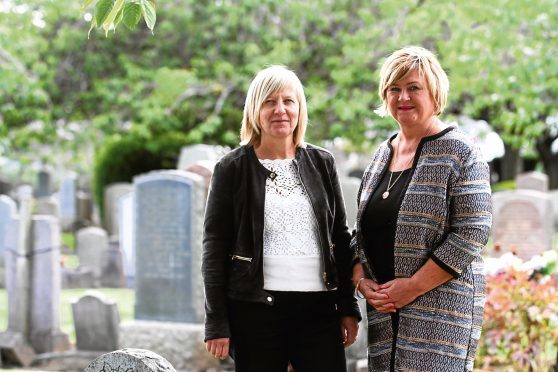 With about 20 pauper's funerals held in Dundee every year, a city group has secured funding to explore ways to help people facing "funeral poverty".
The Funeral Poverty Action Group is developing a range of "solutions" to help families in financial need following the death of a loved one.
A recent study by insurance firm Royal London found Dundee is the most expensive Scottish city in which to have a funeral, at an average cost of £3,833.
Diane Cameron, business developer of the Funeral Poverty Action Group — part of Dundee Social Enterprise Network — said that it, in conjunction with Dundee City Council, Dundee University and others, had secured cash through the Scottish Government Social Innovation Fund.
Diane said: "With the spotlight shining firmly on the ever-increasing cost of funerals, we are very much ahead of the game. Nowadays, many people are experiencing financial difficulty when faced with paying for the funeral of a loved one.
"We're very pleased to have two members of staff employed to develop innovative solutions to funeral poverty — we're keen to speak with all communities and partners across Dundee to help shape our thinking."
As part of the process, the group will be hosting a consultation event at The Steeple Church, Nethergate, on October 25 in addition to a number of community outreach meetings.
Diane said: "As part of our research, we are keen to hear from people about their experiences of planning a funeral and in particular about financial challenges they may have faced.
"We'll be out and about in the coming weeks visiting community centres across Dundee, including Brooksbank, Lochee and Maxwelltown."
In Dundee, there are about 1,600 deaths a year. The average number of assisted funerals a year is 20.
Diane said: "Funeral poverty is being tackled nationally by the Scottish Government.
"As part of work to address inequalities, it published The Funeral Cost Plan, which highlighted 10 key actions, including a review of current benefits and increased transparency around funeral costs."
The Rev Erik Cramb, from the Dundee Pensioners Forum, one of the partners, said: "We're keen to speak with all communities and partners across Dundee to help shape our thinking."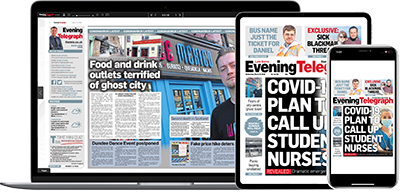 Help support quality local journalism … become a digital subscriber to the Evening Telegraph
For as little as £5.99 a month you can access all of our content, including Premium articles.
Subscribe