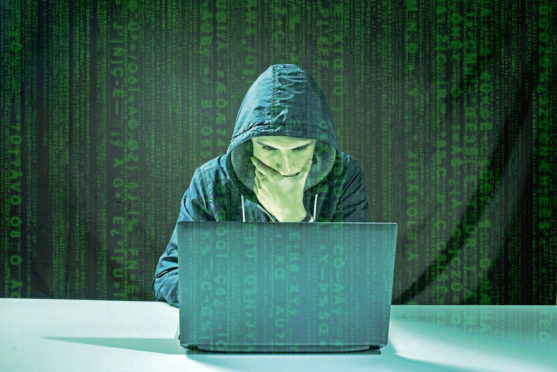 For more than two decades, they have been trying to rid the world wide web of child abuse images.
The Internet Watch Foundation (IWF) has been responsible for removing more than a quarter of a million vile pictures since 1996.
And today, the Tele shines a light on the tireless work being done behind the scenes to make the web a safer place.
We are calling for mandatory prison sentences for people convicted of child sex offences.
Since launching the Our Kids Need Justice campaign earlier this month, Dundee kids charity Eighteen and Under and victims of sexual abuse have given their backing to the call.
Based in Cambridge, the IWF pro-actively searches for child sex abuse content to remove from the internet, some at the highest levels of depravity.
Lisa Stacey, communications director for the IWF, said: "We are one of the world's leading charitable hotlines identifying and removing illegal content online and receive tens of thousands of reports from internet users every year, who are often distressed after stumbling across images and videos of children being sexually abused.
"From our office in Cambridge, our 13 analysts pro-actively search for child sexual abuse content from across the globe to remove it from the internet.
"We assess the imagery and then – if it is illegal – we have it taken down.
"You might be surprised about the reach of abusive content on the internet.
"We recently revealed a 37% increase from 2016 to 2017 in the number of child sexual abuse URLs which have been reported to us – 57,335 in 2016 to 78,589, as reported in our 2017 annual report.
"We also revealed that unfortunately, offenders are getting cleverer at evading detection and the images of the abuse are increasing in severity."
The nature of the job, described as the toughest in Britain, means IWF analysts are given mandatory counselling to ensure they can continue with their work.
The charity works informally alongside the police and UK Government in its drive to remove explicit content.
Those deemed to be illegal are added to a list, which is sent to companies that have committed themselves to removing unacceptable material from the web.
The IWF's hotline is the only internet system for reporting criminal online content.
Ms Stacey said: "Our work not only stops the re-victimisation of children whose suffering is shared again and again online, but also helps to identify new victims who we may be able to help rescue.
"We work with law enforcement agencies, governments, the internet industry and others such as charities and hotlines across the world to track these children down so they can be rescued, while their images are removed."
She continued: "At the heart of our work are a team of world-respected analysts.
"They spend their working days following up reports from members of the public, or scouring the internet pro-actively for disturbing images or videos of children being sexually abused.
"If they find this material, they assess it against a legal framework and any imagery confirmed as illegal they have taken down.
"It's a tough job, which is why we provide mandatory counselling and a supportive working environment to ensure that they can do this vital work."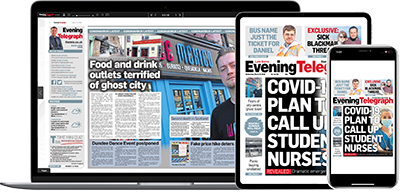 Help support quality local journalism … become a digital subscriber to the Evening Telegraph
For as little as £5.99 a month you can access all of our content, including Premium articles.
Subscribe