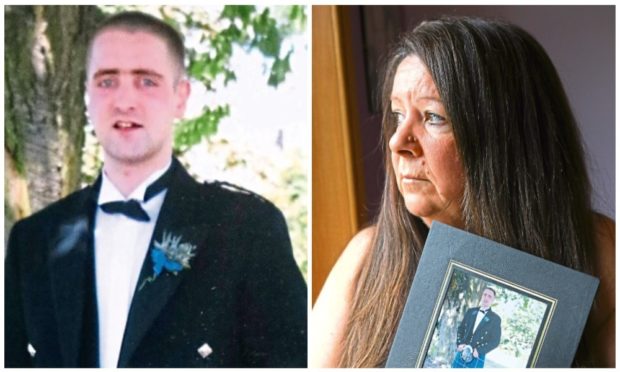 A grieving mum is still seeking answers 11 years after her son died at the Carseview Centre.
Gavin Allan was just 26 when he died from the "adverse affects of heroin" on January 17 2008.
His mum Wilma Hughes, from Douglas, said she still doesn't know what happened in the hours leading up to her son's death.
Wilma said: "I'm still looking for answers about how my son was able to get the drugs that ultimately killed him.
"It's 11 years since Gavin died but I'm still grieving.
"I've decided to speak out now because things like this are still happening.
"Nothing can be done that will bring my son back but I want to speak out and stop this happening to someone else's loved one."
Wilma said that although he was never properly diagnosed, she believed Gavin could have been suffering from ADHD as a teenager.
She said: "I took him to the doctor but I was just told he was boisterous."
Wilma said after he left school aged 16, Gavin started to dabble in drugs – but she wasn't aware of that at the time.
She said by the time her son was in his 20s, he was smoking heroin and had to give up work.
"One night Gavin came to me and said he needed help," Wilma said.
"He came to stay with me for a while but he became increasingly unwell and was suffering from mental health issues.
"He was on prescribed medication for drug-induced psychosis but things came to a head when he fell from his bedroom window and I found him lying on the ground."
Gavin spent time in hospital following the incident, as well as a period in Carseview.
Wilma said: "It was while he was in Carseview and supposedly under 24-hour supervision that he was able to get away and find the drugs that resulted in his death.
"He managed to slip away, get himself to the Hilltown and bought heroin. He brought it back to Carseview and took it there. I don't understand how he was able to leave the hospital without them knowing and without the staff being aware that he was missing. I want justice for my son."
A spokeswoman for NHS Tayside said: "Our thoughts remain with the family.
"Due to patient confidentiality, we cannot comment on matters relating to individual patients."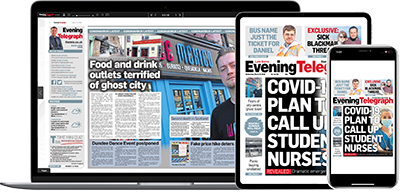 Help support quality local journalism … become a digital subscriber to the Evening Telegraph
For as little as £5.99 a month you can access all of our content, including Premium articles.
Subscribe