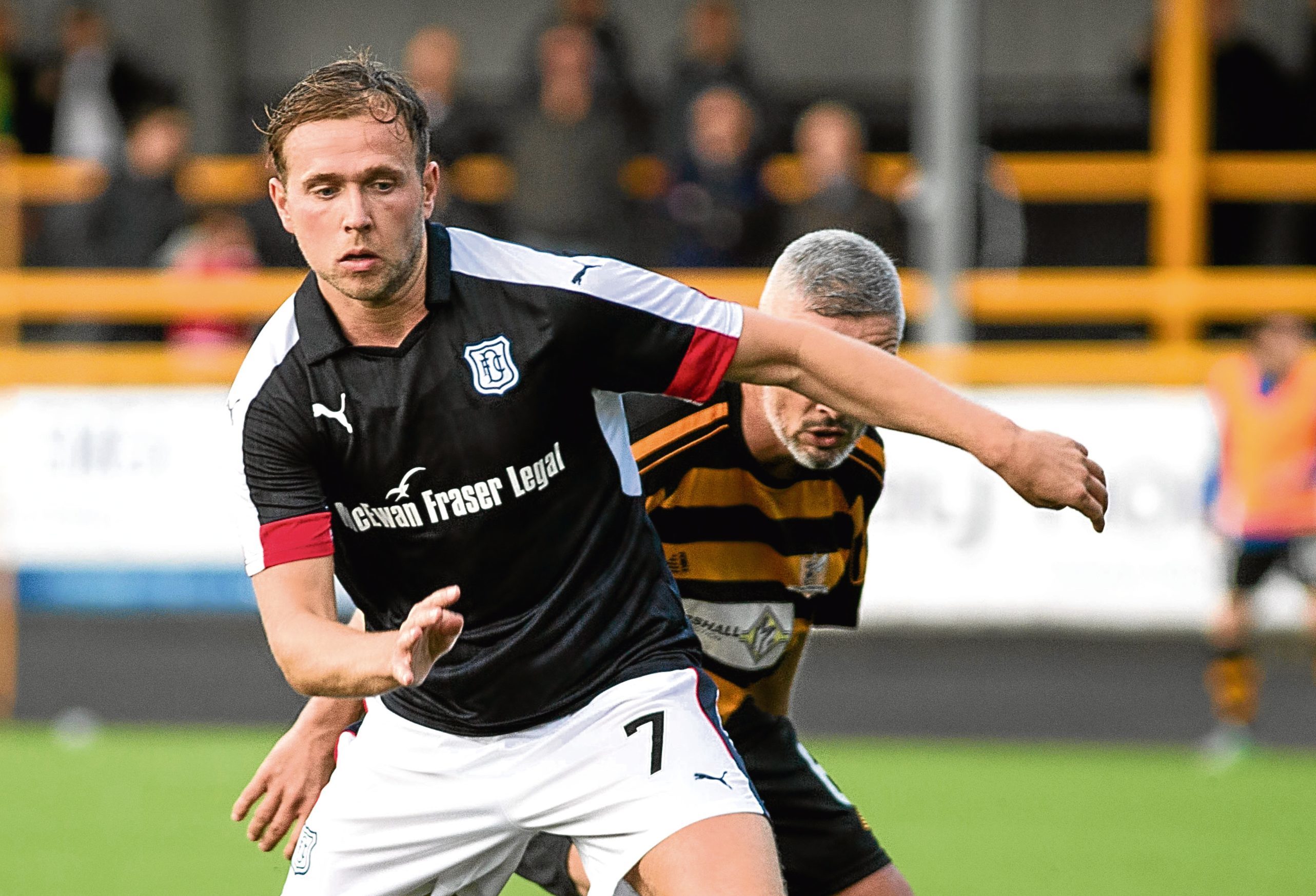 Forward Greg Stewart has hinted he may have to leave Dundee to fulfil his footballing ambitions.
And the 26-year-old, who has just one year left on his Dens Park deal, admits he's flattered to be linked with "top" clubs Rangers and Leeds United.
Stewart rejected the offer of a contract extension from the Dark Blues board earlier in the summer, and with no new deal on the table the attacker looks all set to leave the club.
It remains to be seen whether that will be before the close of this summer's transfer window, though, with the club slapping a £1.5 million price tag on his head.
Either way it's almost certain that, by the time next summer comes around, Stewart, who can to talk to other clubs about a free transfer in January, will be heading for pastures new.
When asked about the links to recently-promoted Gers, who Stewart has supported since he was a boy, and Leeds, he said: "Sometimes I think 'wow' — three years ago I was working at Grangemouth and now top teams like Leeds United and Rangers are interested in me.
"Put it this way, I don't want to go back to the oil refinery any time soon. I have to pinch myself sometimes when I think about it.
"I want to be somewhere I can play my best football. Whether it is at Dundee we will just have to wait and see.
"I have ambitions, just like most people. I want to play at the highest level I possibly can.
"I have to keep doing what I've done. I won't be letting my standards slip."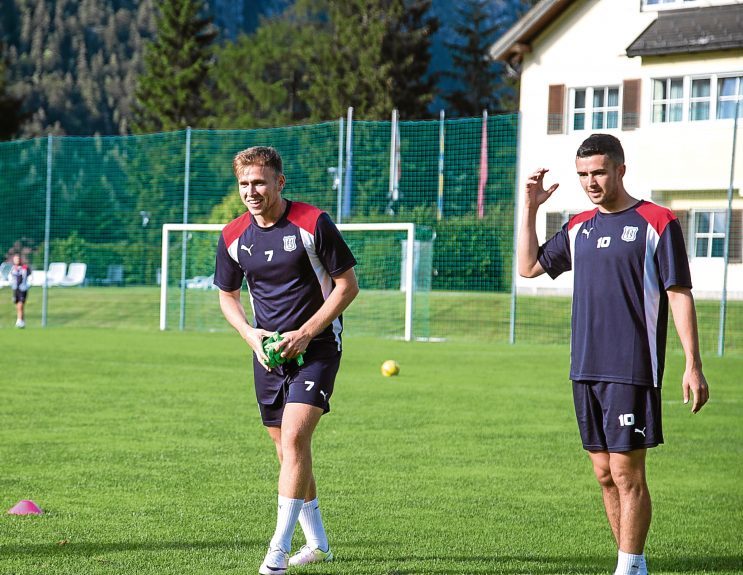 When asked whether his new wide role brings out the best in him as a player, Stewart was brutally honest.
"I do feel that sometimes being out there doesn't bring out the best in me," he said.
"That's because I have to work that hard. It is not somewhere I am used to playing but I am working harder on the training pitch to adapt."
In a candid interview from the club's Austrian training base, Stewart says his fitness probably hasn't been up to the level it should be over the last two years.
The former Cowdenbeath man puts much of that down to the fact he came to full-time football late.
However, he is looking to change all that this summer, by knuckling down with Dundee fitness coach Tam Ritchie.
"I don't like the fitness part of the game," he said.
"But if I am to continue improving that's what I have to get better at.
"Tam has certainly been working me hard in that sense over the summer.
"Hopefully, I'll be fitter which will make me a better player and allow me to keep doing what I do on the pitch.
"Things had to change. I came from part-time football where you don't train much.
"It has maybe taken me some time to get my body up to the level it should be.
"I play wide now, that means I have to be even fitter, also. I have to do a lot more tracking back. You can't get away with being unfit out there."
While he was rejected by a few clubs as a kid, Stewart never had any doubt he'd make it. He still doesn't.
He said: "I have come from the bottom.
"It's time now to become the footballer I know I can be.
"As a youngster when things don't go the way you planned then you do wonder if you will make it.
"For me it was always just about being given that chance."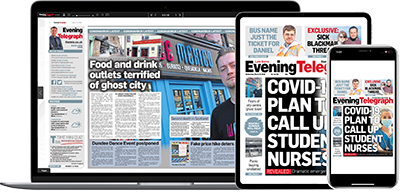 Help support quality local journalism … become a digital subscriber to the Evening Telegraph
Subscribe