Perth is the only city in Scotland where most residents oppose car bans, a new poll reveals.
There is widespread support for vehicle-free measures in city centres across the country, according to a Panelbase survey.
But more than half oppose the embargoes in Perth, which is home to one of the most polluted streets in the country.
Andrew Llanwarne, from Friends of the Earth Tayside, said low support for car bans in Perth could be linked with a lack of awareness of the impact of pollution.
"Maybe in Perth, many people are lulled into a false sense of security by the proximity of the River Tay and the green spaces of the two Inches," he said.
The poll found 49% of Scots are in favour of car-free measures, 37% are against and 14% did not express an opinion.
In Perth, 45% said they are a good idea, with 51% against and the rest not taking a position.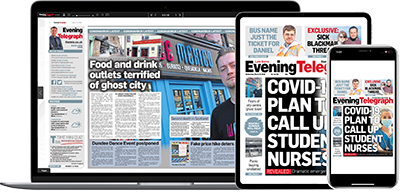 Help support quality local journalism … become a digital subscriber to the Evening Telegraph
For as little as £5.99 a month you can access all of our content, including Premium articles.
Subscribe