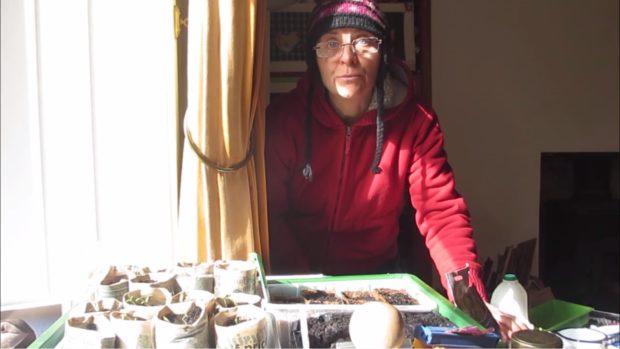 Green-fingered council worker Kate Treharne is helping locals to grow their own food on lockdown with her new YouTube channel.
Her Lockdown Gardening profile features videos showing how to grow fruit and vegetables using household items and leftovers.
Viewers can follow the instructions to pot tomato seeds, vegetable sprouts and peas, as well as create compost to feed them with.
The community allotments officer, who works for Dundee City Council, is hoping to post future updates as her plants progress to advise people on how to continue caring for their growths.
Kate was already a keen gardener before the coronavirus lockdown came into effect – and hopes she can pass some simple gardening skills onto stir-crazy Dundonians.
She said: "I had a think about it for a few days, wondering if I should do something new with my time at home, but I realised that I should just do what I already do, but differently.
"I've had lots of lovely messages from people who are sending me their images of their little pots.
"It's nice to think people are at home potting tomato seeds in their window sills."
As well as providing a free source of food with proper cultivation – tomato plants can produce fruits in five to seven weeks – Kate hopes she can inspire people to feel some pride in their efforts while restricted to their homes.
She even found time to create a cheeky April Fool video in which she showed locals how to create pasta plants – inspired by the famous "spaghetti trees" prank pulled by the BBC in 1957.
"I think that survival instinct has kicked in for a lot of people when they realise what they can do to look after themselves.
"It's about engaging that ability to improvise which is what makes humans unique.
"We're all locked into a way of life where we pay other people to do things for us and we don't invent or create anything.
"I think this lockdown is going to wake up people's innate creativity. There's so much pride in just seeing a shoot coming out of the ground and thinking, 'I did that'.
"It's great for kids to get involved in too – they love anything like this."
You can view Kate's video channel by searching for Lockdown Gardening on YouTube.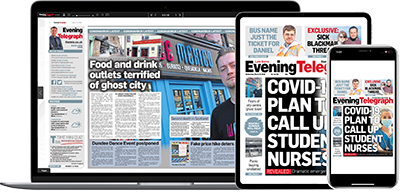 Help support quality local journalism … become a digital subscriber to the Evening Telegraph
Subscribe