A City Quay company has been given a funding boost towards its goal of creating Scotland's most cycle-friendly building.
Dundee One, which is based on the Waterfront, has been handed a £66,000 grant from Transport Scotland, through Cycling Scotland's Cycle Friendly Employer Programme.
The funding body rates the cycle friendliness of commercial and residential buildings based on an official set of standards originated in London.
In adopting these standards, companies, buildings and institutions could become eligible for further funding from the group.
The popularity of cycling in Dundee has increased, with many commuters ditching the car and pedalling to work.
The proportion of people cycling to work rose from just 1.3% of commuters in 2016 to 6.8% in 2017.
The number of people walking between home and work rose from 13.2% to 14.4%.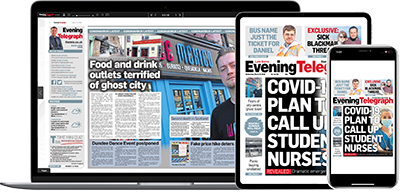 Help support quality local journalism … become a digital subscriber to the Evening Telegraph
For as little as £5.99 a month you can access all of our content, including Premium articles.
Subscribe