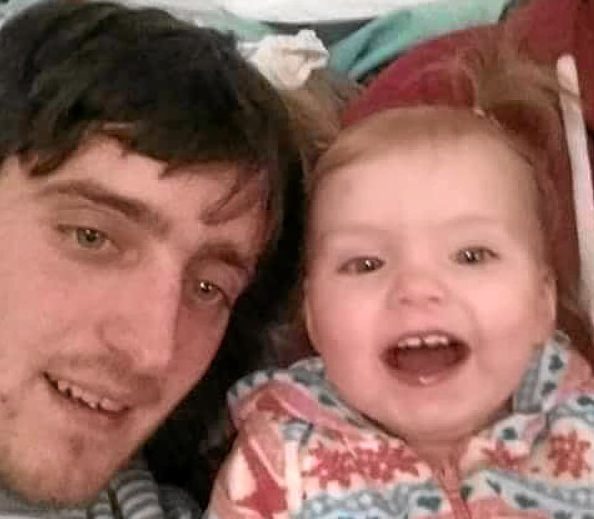 The grandmother of a man who killed himself just days after leaving a Dundee mental health unit told a court how she had to beg for him to be admitted.
Dale Thomson, 28, took his own life on January 27 2015, four days after he was last assessed at the centre.
He was found dead by his mum, Mandy McLaren, 49, in his Charleston home, leaving behind his one-and-a-half-year-old daughter, Evi.
A fatal accident inquiry being held at Dundee Sheriff Court is looking to establish the circumstances surrounding Dale's death and heard from his grandmother, Eleanor McLaren, 70, of Longforgan.
When Dale was referred to Carseview by his GP on January 8 2015, she said she begged staff there to treat him.
Mrs McLaren said Dale told the staff he had made two attempts on his life, adding: "Dale was telling them 'if you don't help me now, I'm going home and I will do it again'. They actually asked me 'should he be kept in?'. I said 'I'm not a doctor'.
"They never offered to keep him in. I said 'look at the state of him' and Dale said 'can you help me?'.
"They definitely didn't offer him a place. It was only when I was begging for it that they did.
"It was only then that they said 'well, we will keep him in'."
But when Mrs McLaren went to visit her grandson the next day — a Friday — at Carseview, Dale was distressed.
She said: "He was really agitated. He was crying. I went to the nurses quarters and I asked 'what is happening?'.
"She said Dale was going to be assessed on Monday. So I told him and he said 'I can't wait till Monday'."
The following day, Dale voluntarily left Carseview and when Mrs McLaren picked him up outside, he was "agitated".
Dale was again referred to Carseview by his GP on January 22, but when he attended the following day, staff at the centre didn't detain him and he took his own life on January 27.
Mrs McLaren said the last contact she had with Dale was a text message
She said: "We kept in contact by text and phone.
"The last thing he said was something like 'they tried to get me back in. They had their chance'."
The inquiry in front of Sheriff Way continues.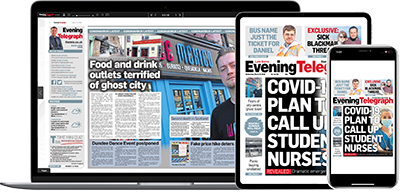 Help support quality local journalism … become a digital subscriber to the Evening Telegraph
Subscribe