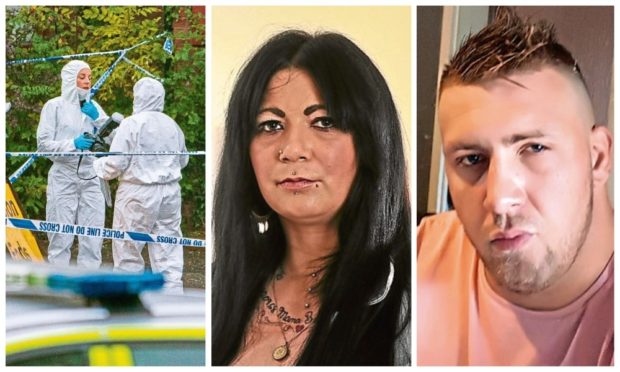 The sister of a man stabbed to death following a party has branded his killer "an animal".
Lisa Diduca, 32, hit out after Charles Little pleaded guilty to carrying out the horror attack on 23-year-old Gordon Diduca in September 2017.
Five days into his murder trial at the High Court in Glasgow, prosecutors accepted Little's guilty plea to a lesser charge of culpable homicide.
Little confronted Mr Diduca with a bow and arrow before knifing him in Dundonald Court, believing his victim was spying on him.
Little – originally of Saltcoats, North Ayrshire, but residing in Dundonald Court at the time of the killing – is expected to be sentenced at a later date.
Speaking after Little's guilty plea, Ms Diduca told the Tele: "I'm not happy about it at all. I'm so angry it's turned out this way and the whole thing has made me so emotional.
"I've been going through it almost every day but I haven't been able to face sitting through it all, it was too much for me.
"My brother isn't here any more because of him. He's an animal.
"There needs to be justice for Gordon."
The court heard Little fired an arrow at Mr Diduca, also known as Gordon Adams, as well as stabbing him in the shoulder during a dispute between the two men in the communal stairwell on September 25 2017.
Mr Diduca died as a result of his stab wound, which damaged crucial blood vessels leading to the heart. This caused an internal haemorrhage, with blood finding its way into Mr Diduca's lung.
It was revealed Mr Diduca had been at a friend's flat in the same block when Little appeared at the door armed with a bow and arrow. Little claimed the labourer was partly to blame for him losing his girlfriend and gardening job.
He believed he had been secretly recorded in the shower and became "paranoid" after taking speed the night before the attack.
The court heard how Little told armed police who attended the scene: "You'll have to kick the door in. I won't make this easy for you."
Witness Jason Sinclair, a cousin of Mr Diduca's, was with him on the night he was killed.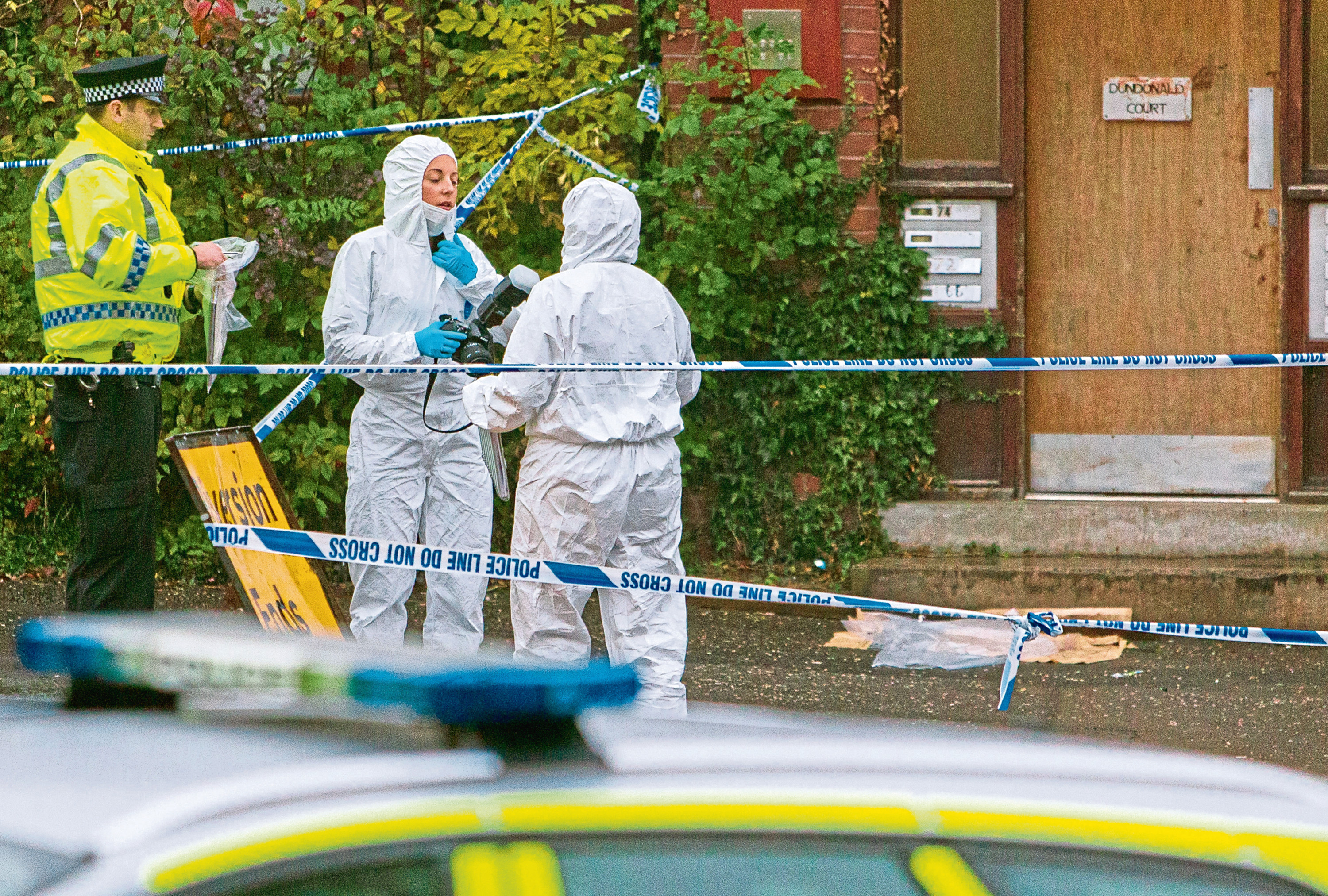 He previously told the court: "He (Little) was saying that we were spying on him.
"Myself and Gordon said we did not have a clue who he was. He then said it was our fault that he had lost his girlfriend and his job.
"Myself and Gordon were hiding. Gordon was telling him to calm down, but he was just going nuts.
"What we were saying to him, he was not taking in. Gordon ran to grab the bow.
"It looked like he was then punching Gordon, but he was not – he stabbed him."
The 22-year-old described his frantic attempts to revive his slain cousin.
Mr Sinclair added: "He could not speak. He was lying there twitching.
"The twitching stopped because he died."
The court heard police at the scene found the word "sorry" written in blood smeared across a wall.
In addition to admitting the killing, Little also pleaded guilty to two assault charges as well as behaving in a threatening and abusive manner.
Evidence was also given that Little was suffering from a personality disorder at the time of the attack.
He was remanded in custody meantime.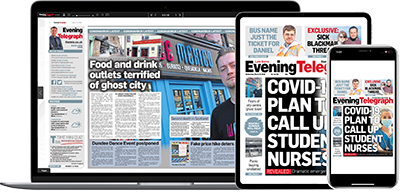 Help support quality local journalism … become a digital subscriber to the Evening Telegraph
For as little as £5.99 a month you can access all of our content, including Premium articles.
Subscribe