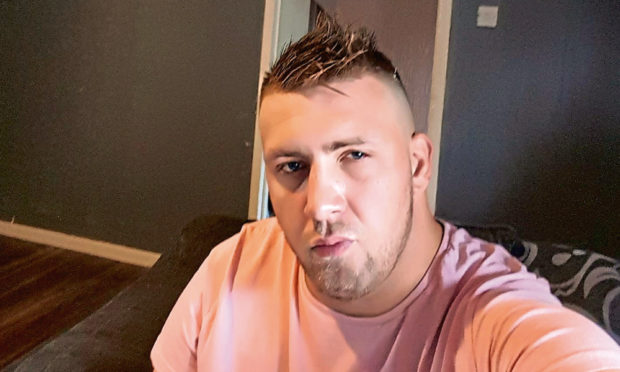 A Dundee labourer tried to wrestle a bow from his alleged killer's hands moments before being stabbed, a court has heard.
The High Court in Glasgow today heard evidence at the trial of Charles Little, who is accused of murdering Gordon Diduca in September 2017.
The jury heard from Jason Sinclair, 22, who was also allegedly attacked by Little, 32, in a shared stairwell at Dundonald Court.
Little is accused of firing arrows from a bow at Mr Diduca, Mr Sinclair and another, Colin Hughes, before repeatedly plunging a knife into Mr Diduca's body.
Mr Sinclair told the court Mr Diduca tried to grab the weapon from Little as he was "stabbed". He said: "Gordon grabbed the bow, trying to take it off Little.
"He grabbed it with one hand and put another hand up. Then it looked like he (Little) was punching Gordon, but he'd stabbed him, in the neck.
"I put my arm around Gordon and I was stabbed as well, in the arm.
"I punched Charles in the face and he was just going mental, screaming, shouting.
"I let go of Gordon and he fell to the floor. He was gone."
The court heard Mr Diduca, Mr Sinclair and Mr Hughes had been drinking at Mona Elbakoush's flat in Dundonald Court.
Ms Elbakoush could be heard in a 999 recording played to the court frantically trying to explain events as they unfolded.
She told police: "Gordon has been hit in the chest with an arrow. He's lying in the street and he's bleeding out."
Little denies a total of five charges including murder, assault, threatening or abusive behaviour and assault to injury, permanent disfigurement and impairment, as well as possession of a Class B controlled substance.
The trial, presided over by Lord Matthews, continues.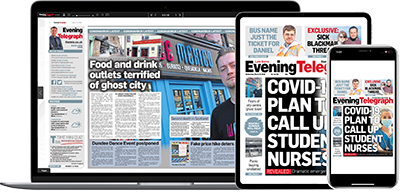 Help support quality local journalism … become a digital subscriber to the Evening Telegraph
Subscribe