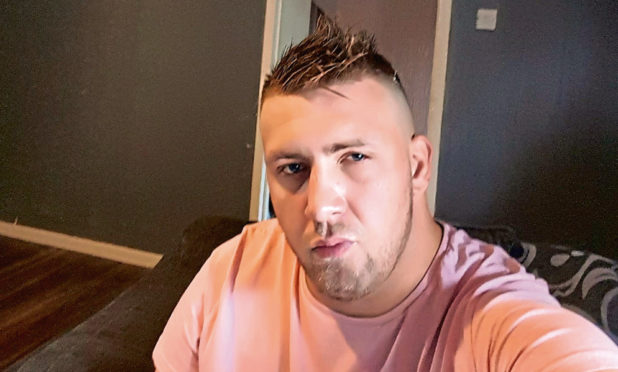 A man accused of murder was "muttering nonsense" hours before he allegedly killed Dundee man Gordon Diduca, a jury has heard.
The High Court in Glasgow heard yesterday from Colin Hughes, 25, who was drinking in a flat at Dundonald Court in the hours leading up to Mr Diduca's death on September 25 2017. Jurors heard that a party had been taking place at the property.
When most of the revellers left the flat to get more alcohol, Mr Hughes heard a knock on the door.
He said he answered to see Charles Little, 32 – who is accused of firing arrows at Mr Diduca before stabbing him to death – with his arms crossed "muttering nonsense".
Mr Hughes told the court: "I assumed he was going on about the music. I told him if he wanted it turned down he had better phone the police."
The court heard that Mr Hughes then went to bed as he was tired but woke up about half an hour later to find the others had returned.
Some time after that there were louder knocks on the door "like someone was trying to put it in".
Mr Diduca was then seen in the building's close at the doorway of Little's flat, who was aiming an arrow at Mr Diduca.
Mr Hughes and a friend, Jason Sinclair, then joined Mr Diduca and were insulting Little, calling him a "sausage", a "numpty" and a "scrawny wee ****", the court heard.
An arrow was then fired, seconds after Mr Hughes was pushed out of the way. It narrowly missed him.
Mr Hughes also described an altercation outside earlier in the day.
Something struck a window and the group left the flat to fight the culprits. That confrontation ended when a police officer intervened. Mr Hughes said Mr Diduca did not hit anyone, but was "egging them on".
Little denies a total of five charges including murder, assault, threatening or abusive behaviour assault to permanent disfigurement and impairment, and possession of a Class B drug. The trial continues.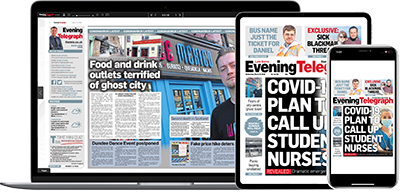 Help support quality local journalism … become a digital subscriber to the Evening Telegraph
Subscribe