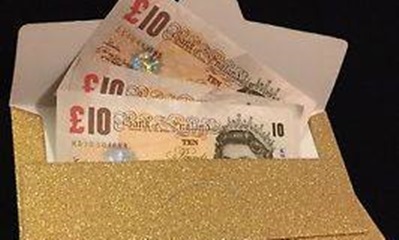 Today is the first day of  the Tele's Gold Rush game where the hunt will soon be on to find a gold envelope hidden somewhere in Dundee with instant cash of £30 to be found!
There are two chances to win each day, so keep your eyes peeled for further clues.
We will go live on Facebook at 4pm and 6pm at the hidden locations.
#telegoldrush
If you're excited about finding £30, fancy finding £10,000?
This treasure hunt is part of our promotion for the "£50,000 Golden Wallet" which kicks off on Friday August 18.
There will be a Golden Wallet inside every copy of the Tele on this date, with 35 lucky tickets inside the sealed wallets which are worth anything from £50 to a whopping £10,000.
One of our Tele readers will scoop that jackpot and all you have to do to be in with a chance is buy your Tele on August 18.
Every single one will get you at least a Wispa Gold, and if you don't find a cash ticket – you still have a gamecard to play for a week with £250 to be won against every valid match.
 Today's locations for an instant £30 prize:
City centre 4-6pm
Menzieshill 6-8pm
We will post a picture clue at 4pm and 6pm on Facebook. Identify the location and get yourself there asap to scoop your cash!
If the cash is not found within the 2-hour gap, this will roll over to the following day.
Please be aware that players may be photographed or filmed and appear on the Evening Telegraph's Facebook page and website.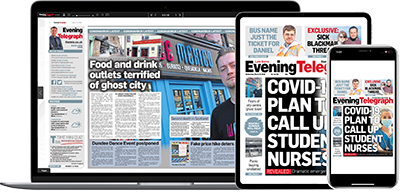 Help support quality local journalism … become a digital subscriber to the Evening Telegraph
Subscribe