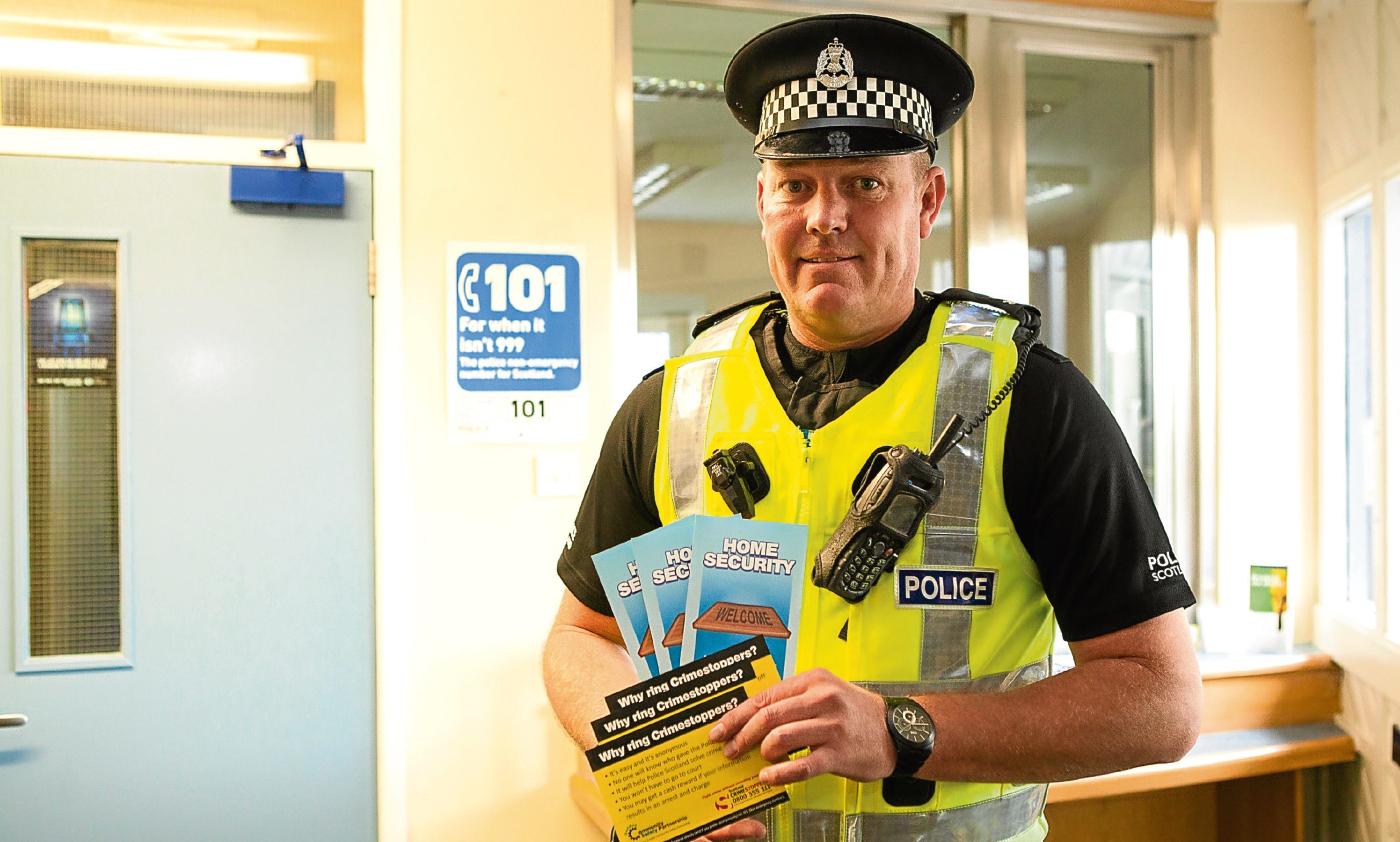 Police today urged householders to tell them when they're on holiday — so officers can help keep an eye on their house.
Ahead of the start of the trades fortnight, community officers are leading a crackdown on break-ins during the summer months — when those types of crimes peak.
PC Andy Caulfield, based at Longhaugh Police Station, is one of those heading up the campaign to halt the crooks.
And he says one option open to people who are heading off on holiday is to alert police to their absence.
He told the Tele: "Come into your local police station and let us know you're away.
"We can include it in our patrol matrix and give it passing attention.
"And if you have a burglar alarm, please use it.
"Set it, and notify us of who you have left a key with in case it goes off in error and we need to gain access.
"We're just trying to remind people to take those extra 30 seconds to make sure everything is secure before you leave and that way you are less at risk of being a victim of crime.
"The impact on people that have been a victim of a theft or a break-in is long-lasting.
"It stays with you forever."
PC Caulfield says officers have dealt with "numerous" break-ins in recent weeks, with thieves looking for tell-tale signs that homes have been left unsecured.
He said: "There is more of an opportunity for thieves to take advantage of the good weather.
"People will unconsciously leave their possessions lying out in the open or leave doors or windows open – that increases the risk.
"Recently, some people had a bit of work done to the rear of their property.
"They left ground-floor windows open to the rear to air out fumes.
"They went out shopping, came back, and someone had been in through the window and gained access to the whole property.
"I believe it was an opportunist who made off with a laptop and iPod."
Thieves tend to aim for items which are easy to conceal or carry in a bag that can be moved on quickly.
"They can be away without the neighbours seeing anything," PC Caulfield said.
"It's the idea that someone outwith your friends and family has been in your place of residence, your place of comfort, and that place can suddenly feel quite vulnerable.
"By simply locking windows and doors if you're popping out, or nipping next door, you can make sure your property is properly secured.
"You can always open doors and windows later on for fresh air."
Even windows on upper floors aren't always safe from the crooks, with a recent reported case involving a criminal using a ladder from the side of a house to climb in through a first-floor window.
And even someone's Facebook profile can leave an opportunity for someone to target a house.
PC Caulfield said: "If you state on social media that you're going out, you've advertised that you won't be in," he said, "so make sure your home is secured."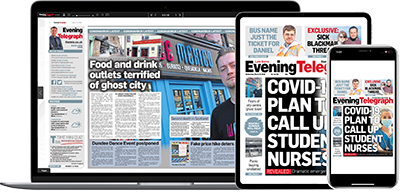 Help support quality local journalism … become a digital subscriber to the Evening Telegraph
Subscribe