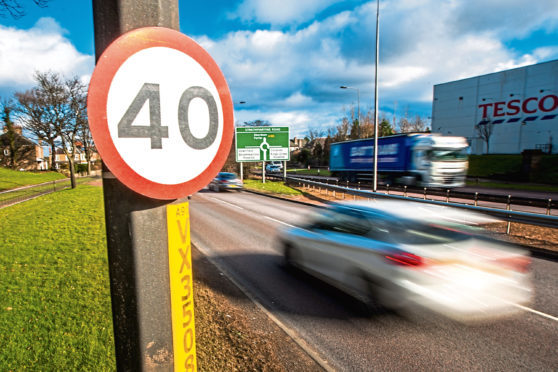 A Glasgow man has been fined after he admitted a speeding offence on a Dundee dual carriageway.
Scott Johnstone, 25, of Minerva Street, admitted that on February 11 this year, at Kingsway West A90, near Charlotte Street, he drove his car at more than 25mph above the speed limit.
The court heard he was clocked at 66mph in a 40mph zone of the trunk road.
Johnstone was fined £200.