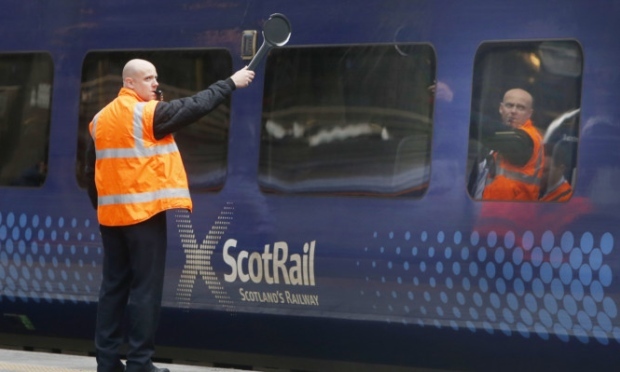 Dundee railway passengers are to be given free train tickets to anywhere in Scotland as part of a 'making-up' package by ScotRail.
The train operator has issued an apology "for our unacceptable service in parts of the country recently".
In a lengthy statement, the firm admitted that "we've fallen below the standard you expect and deserve".
As  result, long-suffering season ticket holders on 12 of the most disrupted routes are to be given free train travel.
These routes include Edinburgh to Aberdeen and Glasgow Queen Street to Aberdeen – so all Dundee season ticket holders will be eligible.
Here is the full list of eligible routes:
Edinburgh – Aberdeen
Edinburgh – Dunblane
Glasgow Queen St – Edinburgh via Cumbernauld
Glasgow Queen St – Aberdeen – Dyce
Glasgow Queen St/Edinburgh – Arbroath
Fife Circle
Glasgow/Edinburgh – Perth/Inverness
Haymarket – North Berwick
Edinburgh – Newcraighall – Tweedbank (Borders)
Aberdeen – Inverness
Montrose – Aberdeen
Inverness – Kyle of Lochalsh
The offer entitles season ticket holders to travel with a guest for free anywhere on the ScotRail network  for six specified weekends in March, April and May 2019.
They are:
Saturday 23 and Sunday 24 March 2019
Saturday 30 and Sunday 31 March 2019
Saturday 6 and Sunday 7 April 2019
Saturday 13 and Sunday 14 April 2019
Saturday 27 and Sunday 28 April 2019
Saturday 11 and Sunday 12 May 2019
A ScotRail statement added: "While it doesn't excuse what has happened, here are the challenges we have faced:
"Daily services have had to be cancelled to allow our drivers and conductors to be trained on new trains and new routes before they can operate services safely.
"The late delivery of trains by suppliers, including Hitachi and Wabtec, means there has been very limited time available for driver and conductor training.
"An overtime and rest day working ban, now resolved, by the RMT trade union made the training problems worse.
"We are working flat out to train conductors and drivers on Scotland's railway so that we can return services to normal.
"Since 9 December we have trained 70 drivers and conductors, so we have made progress, but we know we need to do more.
"We are training more than 20 drivers and conductors every day throughout January and February to return your service to levels you deserve.
"We have seen the level of cancellations reduce steadily over the last few weeks. We will continue to cut cancellations to improve your service.
"We expect week on week improvement through January and February to get your service back to normal levels."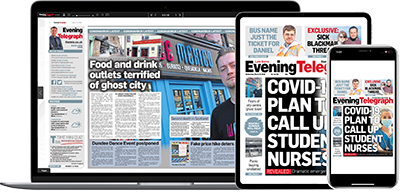 Help support quality local journalism … become a digital subscriber to the Evening Telegraph
For as little as £5.99 a month you can access all of our content, including Premium articles.
Subscribe