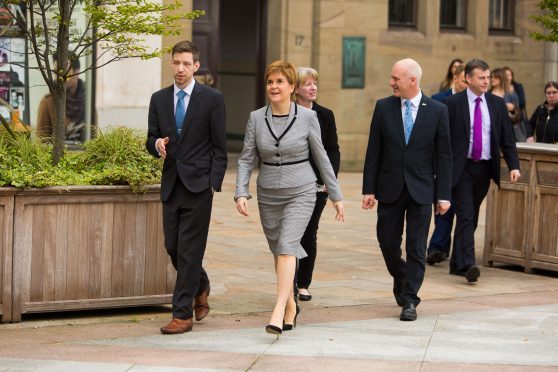 A councillor has complained that Aberdeen is a "forgotten city" after Dundee was chosen ahead of his home town for a massive jobs boost.
On Monday, First Minister Nicola Sturgeon announced that the City of Discovery would house a new social security hub alongside Glasgow.
Both cities will see 750 new jobs being created at each site.
But now Aberdeen Labour councillor Tauqeer Malik slammed the decision to snub the Granite City as "extremely disappointing".
He told the Evening Express: "It just goes to show that Aberdeen really is the SNP's forgotten city.
"(Co-Labour leader) Councillor Jenny Laing wrote to the Scottish Government last year with the backing of the whole council asking for the agency to be located in Aberdeen.
"The Scottish Government has failed Aberdeen again with this announcement.
"Only last week we had the First Minister in Aberdeen speaking about the 60,000 job losses that have had such a devastating effect.
"It would have been an ideal opportunity for the First Minister to back the city of Aberdeen by locating the agency in Aberdeen.
"Once again, we find the Scottish Government ignoring Aberdeen, the third biggest city in Scotland, while supporting Dundee and Glasgow."
Dundee City Council leader John Alexander, however, hailed the decision as a "vote of confidence".
He said: "This is going to be real jobs for real people here in Dundee.
"The city council will be working to ensure that these jobs go to local people. We will work with partners such as Dundee and Angus College to ensure that the skills required are available here in the city.
"This is excellent investment in our city and a complete vote of confidence in Dundee by the Scottish Government."
Councillor Alexander added that no base has been identified for the new agency, amid speculation that it could move into offices at Greenmarket, where some HMRC roles are expected to disappear in the next couple of years.
He said: "This is phase one of this project. It will get off the ground in 2020/21, so we now have time to work to identify the details.
"But this is a clear and positive start to us bringing hundreds of new jobs to Dundee."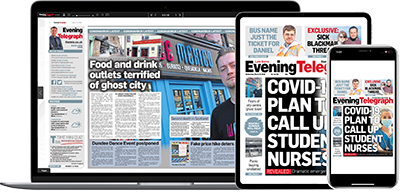 Help support quality local journalism … become a digital subscriber to the Evening Telegraph
For as little as £5.99 a month you can access all of our content, including Premium articles.
Subscribe