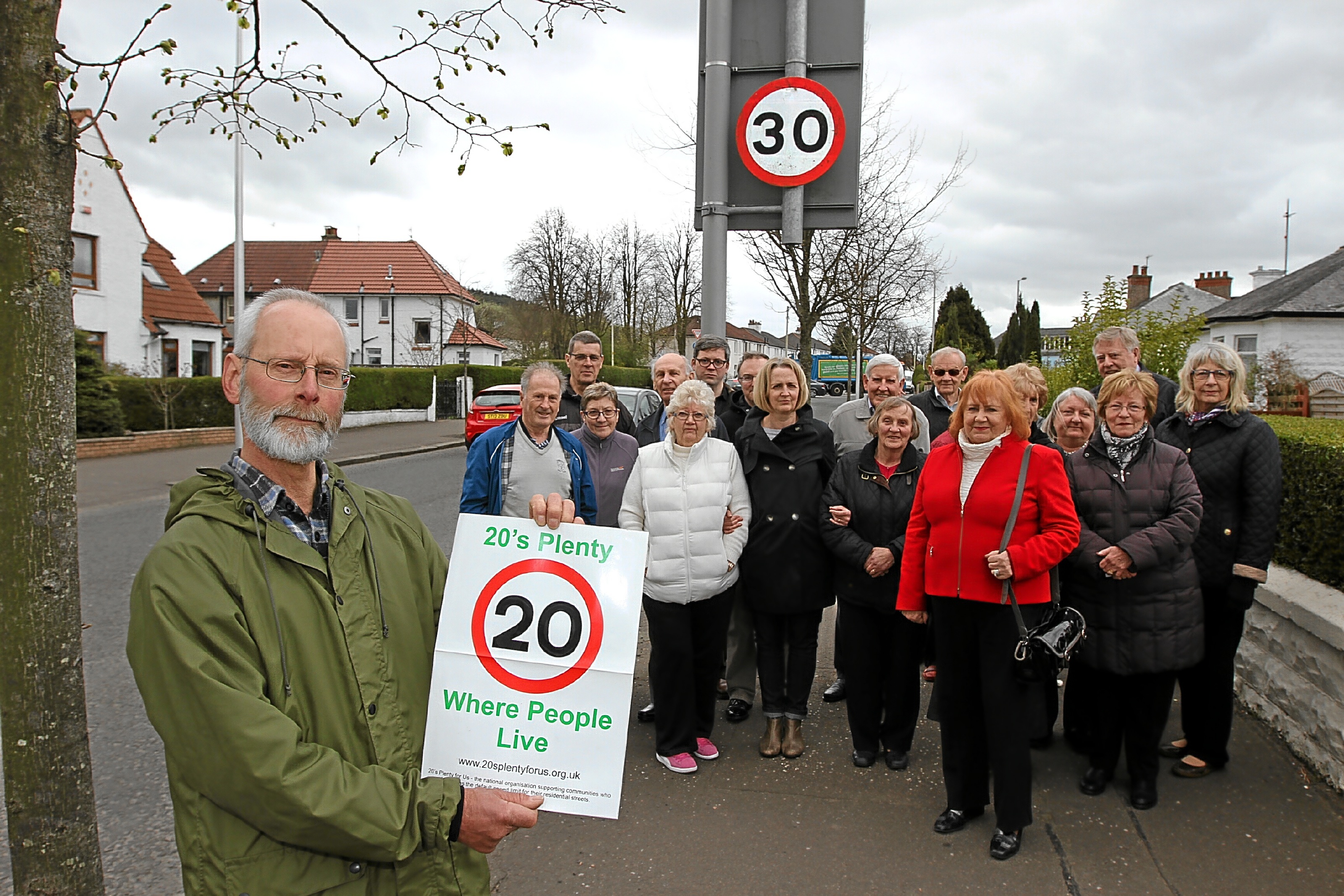 Residents of a Dundee street are calling for a 20mph limit to stop motorists driving at excessive speeds outside their homes.
They have presented a petition with signatures to Dundee City Council over safety concerns at Johnston Avenue in Brantwood.
Although part of the street already has a 20mph limit, the residents want it to be implemented in the whole of the area.
Derek Paton, who has long campaigned for the 20mph limit, said: "We have two schools in the street — St John's and Kingspark — and there are all the safety issues connected with drivers speeding past school children.
"Obviously the council is looking at implementing the 20mph limit in residential areas throughout the city and we'd hope that Johnston Avenue is considered a prime location for the limit to be imposed.
"I've actually seen cars being driven at speeds of up to 70mph in Johnston Avenue and something needs done."
Mr Paton said that around 7,000 vehicles a day use the street and added: "As well as the safety issues, there is considerable noise generated by that level of traffic, especially at higher speeds."
Councillors for the area, Jimmy Black and Helen Wright, both supported Mr Paton and the residents. Ms Wright said: "There are two schools in the street, including a special needs school, so I am delighted to support the call for the reduced limit. I make a point of driving at 20mph there and have had cars screaming past me, gesticulating as I'm driving too slowly."
Local resident Graham Sillars said he was worried a child would be involved in an accident. He added: "There is a huge volume of traffic on this street and most of it drives far too quickly — a 20mph limit can't come soon enough."
Lesley Connelly, who also lives in the street, said her son walked to St John's High School and she was worried about him crossing the road.
A spokesman for Dundee City Council said: "Anyone who wants to express an opinion on 20mph zones for any of neighbourhood in the city is being encouraged to take part in the council's ongoing consultation exercise.
"It ends in June but can be accessed at dundeecity.gov.uk/20mphconsultation."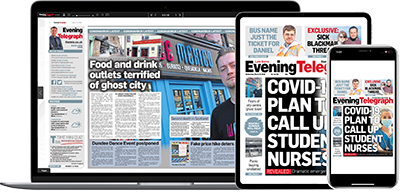 Help support quality local journalism … become a digital subscriber to the Evening Telegraph
Subscribe