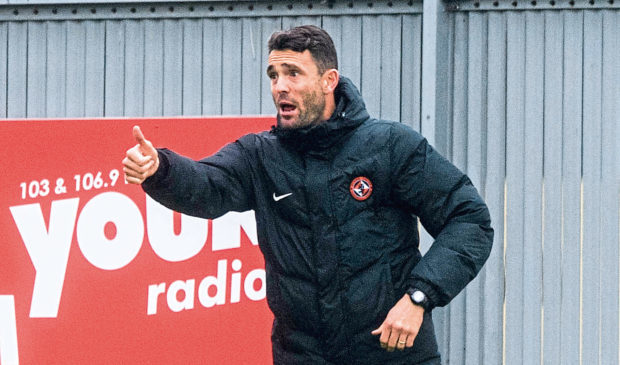 Tangerine legend John Holt believes the Dundee United board do not have to leave Tannadice to find the perfect successor to Csaba Laszlo.
The man who won the Premier League and two League Cups with United believes caretaker boss Laurie Ellis is the man to take over on a permanent basis.
John remains a regular at home matches through his work in the Tannadice hospitality lounges and was sad to see Csaba sacked but believes after a difficult start to the season that the 5-1 weekend loss to Ross County made his departure inevitable.
"You never like to see a manager sacked and I feel sorry for Csaba, I really do, but it's been clear for a while now things haven't been working.
"Saturday was another bad home defeat and, for any manager, if the team isn't performing in front of their own fans it's a big problem.
"After the fourth goal I'd say between 1,500 and 2,000 fans just got up and left. You can't have that. I know United are not where they want to be right now but even so you can't have that kind of defeat at a club this size."
"Holtie" was pleased to see Ellis put in interim charge after the manager was sacked on Sunday but feels the way forward was a permanent appointment there and then.
"I've spoken to Laurie a few times now and he comes across as someone who knows what he's talking about and how to get the best out of players.
"That's what United need right now because they've a decent squad, it's just that Csaba wasn't getting the best out of them.
"Laurie's still young and it would be his first job as a manager, but with an experienced No 2 I think he'd be a success.
"He's got a steely edge to him but he gets along with people. He'd be good with you boys in the press and unlike in my day that's important for a manager."
If Ellis doesn't get the nod, the former favourite knows who he'd like to see the club turn to but accepts his second choice may not be heading back to Scotland any time soon.
"Billy McKinlay is someone who'd do a great job. 'Badger' is a respected coach and he's someone who knows his stuff.
"I think the problem with him would be the level he's been operating at down in England and elsewhere."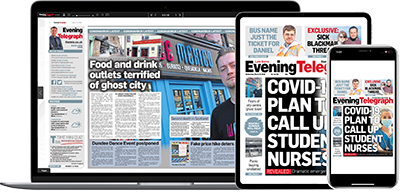 Help support quality local journalism … become a digital subscriber to the Evening Telegraph
For as little as £5.99 a month you can access all of our content, including Premium articles.
Subscribe