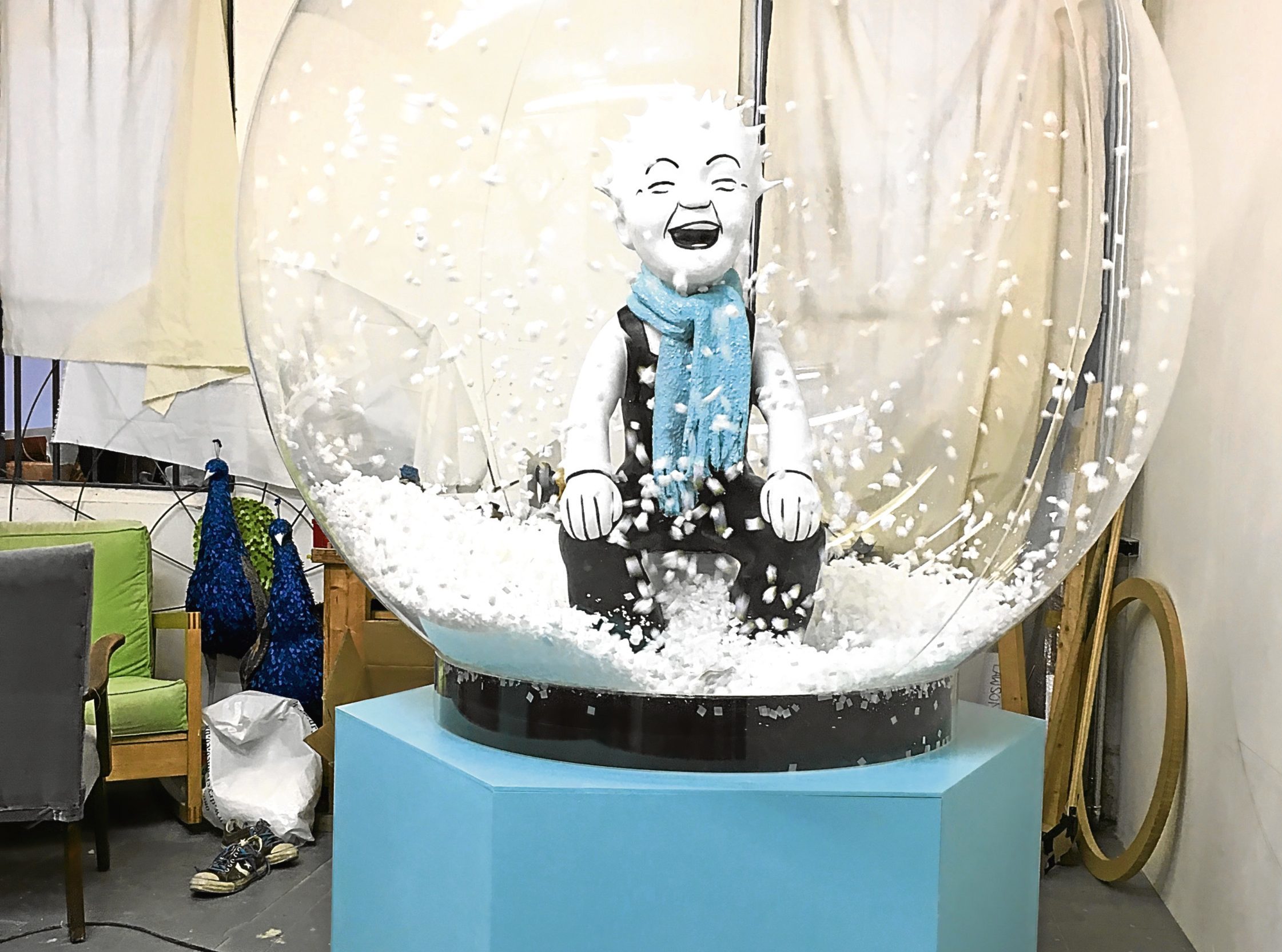 Oor Wullie fans are already having a braw time this summer — and there's another helping of fun on the way.
The Bucket Trail is due a new member, as a special snowglobe Oor Wullie is making its way north this weekend.
The late edition to the popular trail — designed by Oor Wullie fanatic Debbie Lawson — will be installed at Ninewells Hospital over the weekend.
He will be an interactive statue, with motion sensors to activate the snow.
Artist Debbie, born in the city's West End, said: "I grew up with Oor Wullie, especially the annuals.
"Although I've been away from Dundee for a long time, I'm still a big fan. He's usually sitting on his bucket and it's snowing at the end, in my memory anyway, and that's where the idea for this came from.
"It turned out to be a really complicated design with a lot of engineering issues and at one point we weren't sure it was going to be possible. That's why he's a little later to arrive. This was always going to be the case.
"I'm really pleased because it's been taking up my life for the last month so I'm glad to see him finished and I'm looking forward to the reception he'll get once he's out and about."
The sculpture is currently being completed, with some finishing touches still to be made to the colour scheme in particular.
Debbie added: "He's going to have his own tartan on his scarf and on the base. I didn't realise The Broons and Oor Wullie had their own tartans but, as soon as I did, I wanted it included."
The Oor Wullie snowglobe will be on display near the main entrance to Ninewells in the concourse on level seven from this weekend. Due to its late arrival, it will remain a separate piece from the rest of the trail but enthusiasts are encouraged to visit.
It was originally thought that it would be great placed in the Tayside Children's Hospital, as their sculpture, but concerns were raised about the number of visitors it would bring to the working hospital — too many and it could have impaired the staff's ability to treat their patients. A more suitable location was identified at the main entrance.
A spokesman from the Archie Foundation said: "It's a wonderful and fabulous concept — it's just like a toy come to life. There is a sensor and when people go past the snow blows, just like the Christmas globes you get.
"The most exciting bit is that he is in the hospital. It is what the Bucket Trail is all about and the children will love him."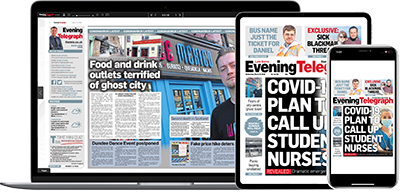 Help support quality local journalism … become a digital subscriber to the Evening Telegraph
For as little as £5.99 a month you can access all of our content, including Premium articles.
Subscribe