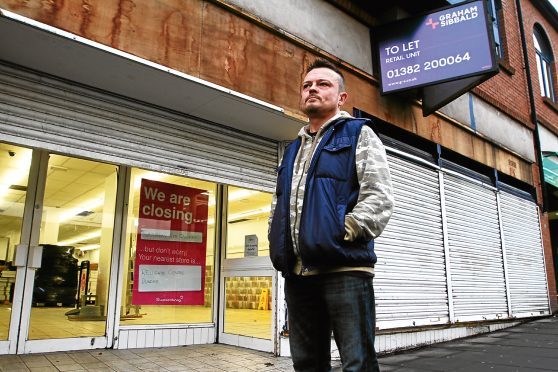 A Dundee high street has been dealt a double blow after a major retailer closed down and another announced it will also shut its doors.
Superdrug in Lochee has ceased trading after almost a year of uncertainty for staff.
And it has now emerged that Semichem, which also has a store in Lochee High Street, is also to close its doors.
Members of the Village of Lochee Partnership are to discuss how the empty Superdrug unit could potentially be brought into use again.
Myles McCallum, of the Village of Lochee Partnership, said the closure was a blow for the area.
He said: "Obviously it's disappointing news and it means Lochee's becoming more of a ghost town.
"I'm not sure exactly why they're leaving. There were Chinese whispers about rates being too high but they've not come out and said anything.
"It was quite a popular shop and a lot of people found it was handy. I saw them out emptying stuff from the shop and putting it into a lorry."
Lochee councillor Charlie Malone said that although the closure is a disappointment, residents are resilient in their bid to attract businesses to High Street.
A spokesman for Semichem said: "The Semichem store in Lochee has been financially challenged for some time and the continued decline in footfall has unfortunately led to the decision to close the store.
"Over the past few years, we've looked at several options to try to turn the store around.
"Unfortunately, we've now ended up in the position where closure is the only option available.
"We're still in discussions with the store's seven staff members, six of whom are part-time, with our first option being to transfer them to other stores in the area. These discussions are still ongoing. We would like to thank our staff and our customers for their continued loyalty over the past few years."
A spokesman for Superdrug said: "We can confirm our Lochee store closed this week. We would like to thank all of our customers for their support and hope to welcome them at one of our other stores in Dundee, which are at Wellgate and the Overgate Centre. We are confident shoppers will find everything they need in these stores as well as on the website."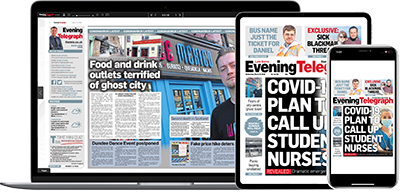 Help support quality local journalism … become a digital subscriber to the Evening Telegraph
Subscribe