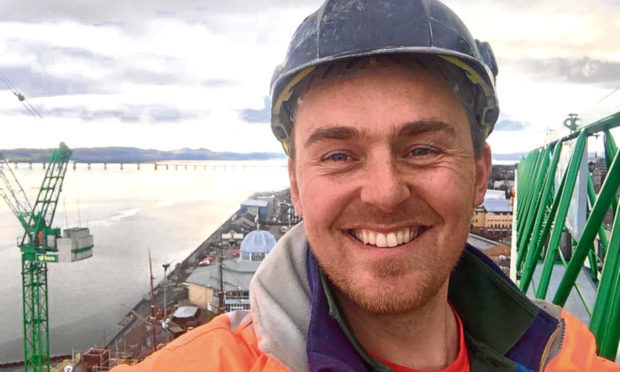 Green energy is big news —and Robert Ballantyne knows it.
That's why the 35-year-old twice body- swerved a potential career in the police to get into the industry.
As managing director of GeoTech Drilling Scotland, Robert is on a mission to heat homes, hospitals, schools and other commercial buildings via geothermal energy.
Having worked for various UK-based drilling companies for more than a decade, Robert took the plunge, became self-employed and set up his own company last year.
These days, he travels up and down the country drilling bore holes and installing pipework, or, if you want to get technical about it, "ground source loops".
These then pipe water back to a boiler room where a pump converts it into heat, hot water and cooling systems — geothermal energy.
"Ground source heating is the future but, in my opinion, it's often overlooked.
"It's truly one of the most sustainable renewable energies around, "said Robert, whose company HQ is near Forfar.
On leaving Breadalbane Academy in Aberfeldy, Robert moved to Aberdeen with the aim of completing a degree in mechanical engineering at Robert Gordon University.
However, after a year of studying, he became disillusioned with the course and, as a firm believer in the "life's too short" philosophy, he ditched it.
Odd jobs including a stint in a gym and working as a chef followed. Then, in 2005, he took a year out to travel the world.
Returning home to live with his folks, he knew he had better start looking for a job.
And then an Aussie guy called Skippy showed up.
"He was a friend of the family who heard I was back from travelling and looking for work," recalled Robert.
"He knew I was hard working and decided to give me a shot.
"I had nothing to lose so I went to work with him on a job in Oban.
"I knew I loved the hands-on approach of drilling, working outdoors and the travel element.
"Then I thought about being in the police.
"However, drilling won me over in the end. I've never looked back and it's an exciting time to be in the industry as geothermal is really taking off."
For more information, contact www.gtdscotland.com or email robert @gtdscotland.com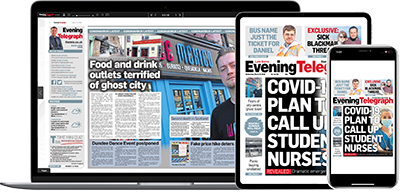 Help support quality local journalism … become a digital subscriber to the Evening Telegraph
For as little as £5.99 a month you can access all of our content, including Premium articles.
Subscribe