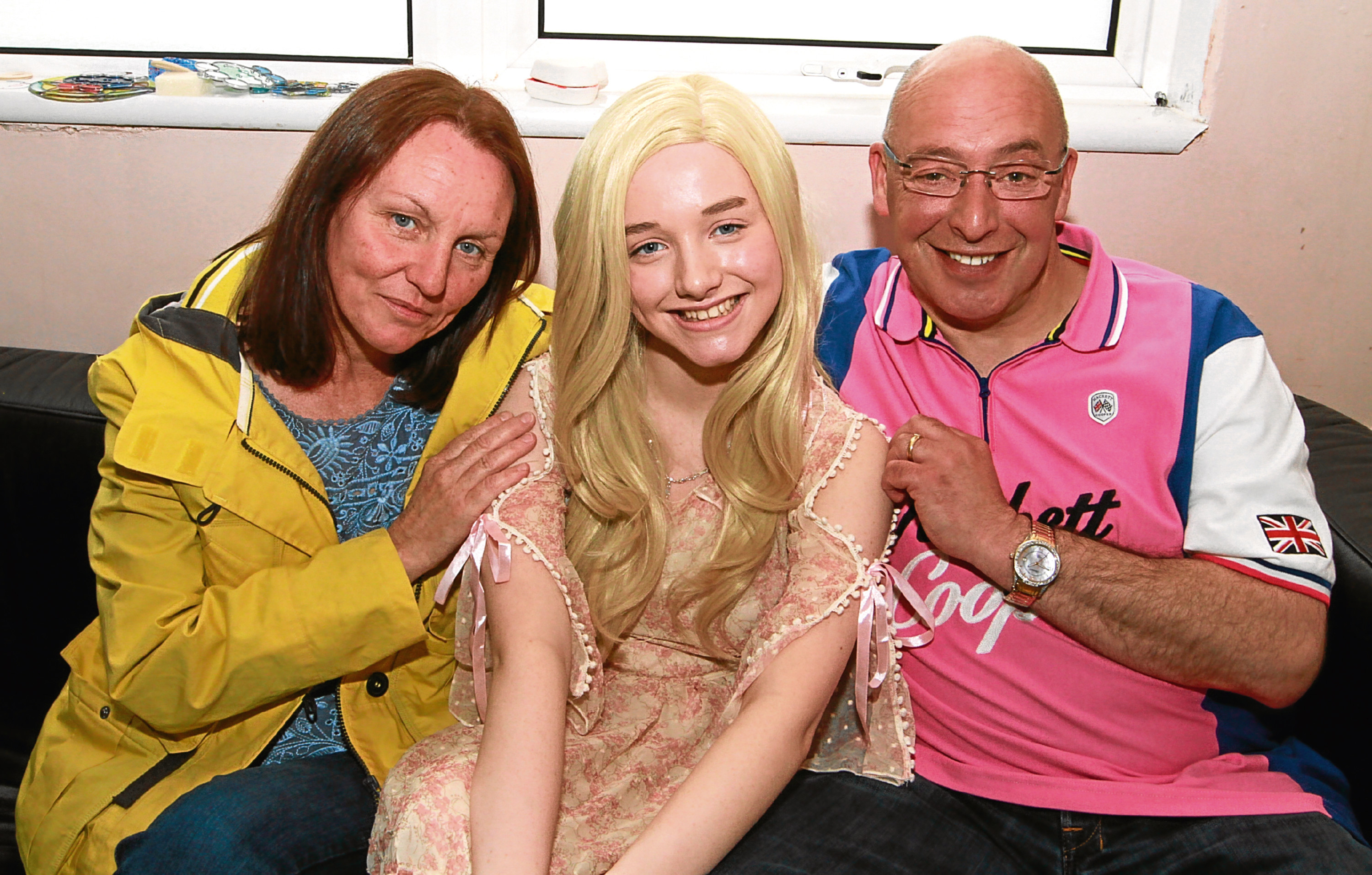 TWO years ago, Georgea Anastassiou was crippled by anxiety and unable to leave her bedroom.
She spoke to nobody — and things got so bad that she had to be pulled out of school.
While her peers were gaining an education to set them up for the future, Georgea was spending her days behind the four walls of her home in Emmock Woods, Dundee.
Her parents, Denise and George, feared their daughter would never have access to education — and the hardest thing of all was the fact that they had no idea why.
But today, the 15-year-old is set to embark on the first day of work experience in what she hopes will be the start of a career as a florist, having overcome her fear of leaving home.
Denise, 45, told the Tele: "We had no idea what to do when Georgea stopped being able to go to school.
"Two years ago, she wouldn't speak to anyone, would never leave the house, or even her bedroom for long periods, and didn't trust anyone at all. She had been like that for three years. It started when she was 10 years old and we didn't have a clue what it was.
"It must be so lonely. Georgea would see kids in the area going out and having fun and say 'I wish I could be like that'.
"If you'd have told me even just a year ago that Georgea would be where she is now, I never would have believed you.
"She has friends now and they go to the cinema, though I have to stay in the vicinity to help out if needed. She hasn't really had any kind of education, but now she is set on becoming a florist and even wants to do exams, whereas before she couldn't have dealt with that kind of pressure."
Georgea revealed how she couldn't bear the thought of even being in contact with another person at her worst point. She said: "My anxiety centred around people and communicating. Even the presence of another person filled me with a state of utter dread.
"I wasn't able to be in the same room as another person, so to be at this stage now really is a huge deal."
Denise admitted it was tough to find a way for Georgea to gain some kind of hope for her future.
However, she enrolled in a group called Anxiety in Motion (AIM), set up by Dundee Children's and Families Service and designed at helping people in Georgea's situation to learn.
She's now managed to turn her life around in just 18 months.
Georgea said: "I'm really excited about today. I love flowers and want to become a florist. AIM has given me so much confidence and I have a group of friends now.
"I think anxiety at that level has a lot to do with habit, so going to a place that gently pushes you to be with people your own age who are in the same situation, without throwing you in, is really helpful.
"They gave me time to come out of my shell, and it probably took about a year before I was confident enough to interact with people like I do now. I'm hoping to get my qualifications and a job in a florist within the next year."
AIM, which is based at the Ardler Complex, began two years ago as a pilot scheme.
But numbers have grown substantially, and each of the young people graduating from the programme this week was going into either a job or further study, whereas previously they were at risk of gaining no qualifications.
Denise, who cares for her daughter full-time, now wants to highlight that there are options for people going through the dread and fear that her daughter used to suffer from.
She said: "AIM is so important, because kids in Georgea's position tend to drop out and are lost in the system. There is a lack of understanding of anxiety to this extent.
"We met with Janette at home for a long time before Georgea managed to go into AIM and interact with others, and the change since has been truly amazing."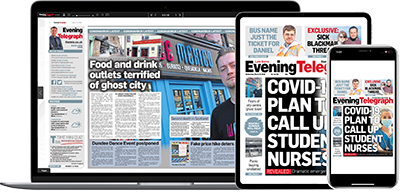 Help support quality local journalism … become a digital subscriber to the Evening Telegraph
For as little as £5.99 a month you can access all of our content, including Premium articles.
Subscribe