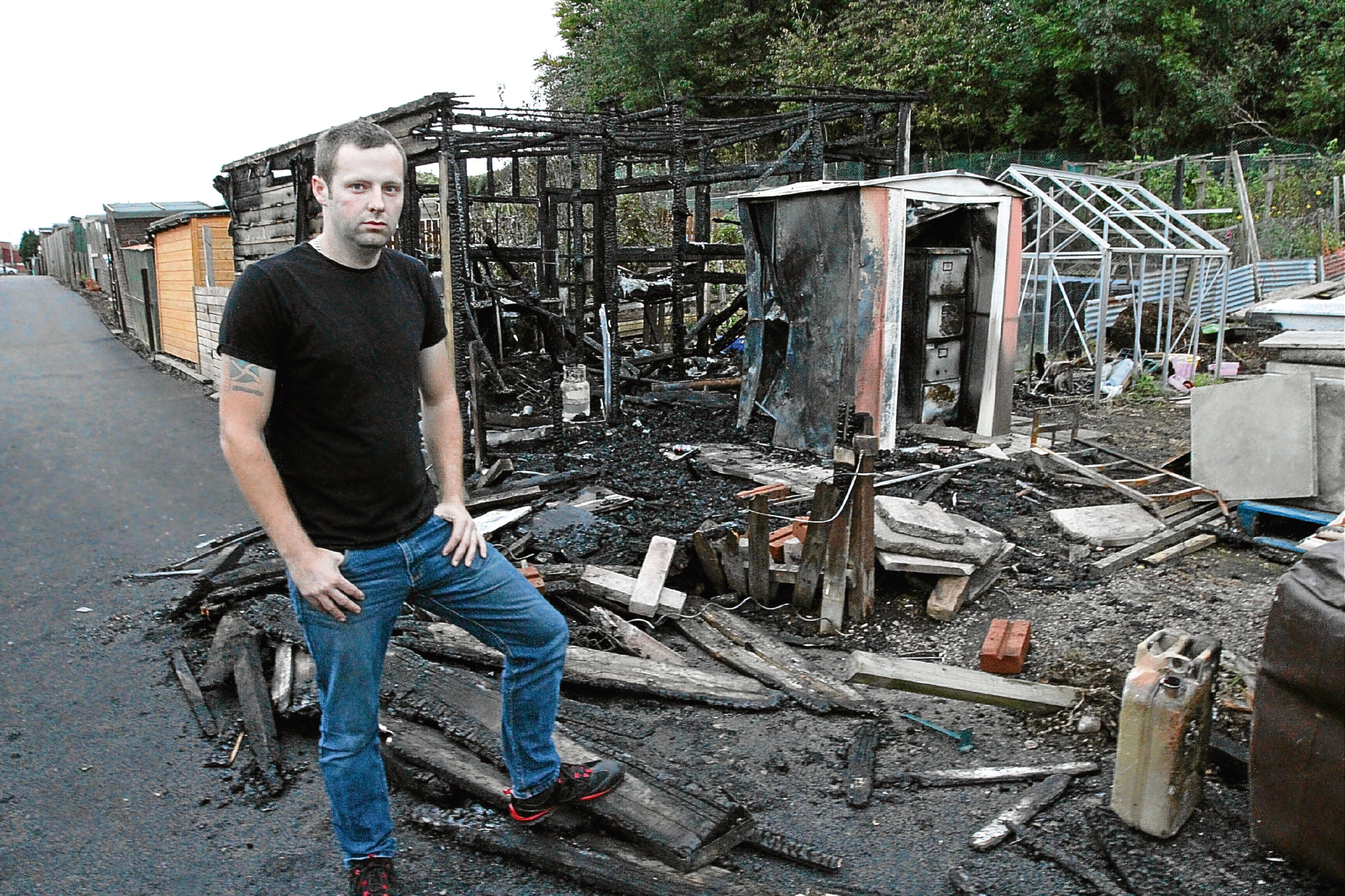 An evicted gardener has denied that he was behind a huge blaze at an allotment in Dundee.
Peter Chalmers, 28, took the unusual step of speaking out after people started to "point the finger" at him over Wednesday night's incident.
A £1,000 greenhouse belonging to the chairman of the allotments on Longhaugh Terrace, Whitfield, was gutted the night before Mr Chalmers was kicked off the site.
"I can't believe it," said Mr Chalmers, a courier from Douglas.
"For people to point the finger at me and accuse me of setting fire to that greenhouse is ridiculous.
"I was the last one to leave the allotment on the night of the blaze.
"But I was away well before the fire was reported to the emergency services. I have a cast iron alibi.
"I got to my partner's house in Douglas at about 9.50pm for a cup of tea.
"It takes me about three minutes to drive to Douglas from the allotment, so I must have left at around 9.45pm."
Mr Chalmers added: "I've been to the police to set the record straight before these accusations go too far.
"They have already got out of hand. People have been texting me and calling me saying I'm the prime suspect."
Firefighters were called to the allotment site at around 10.20pm on Wednesday.
The first crew to arrive from the Kingsway station had to call for back-up.
The flames were extinguished and a gas cylinder cooled, but the recently-built greenhouse was destroyed.
The scene was left in the hands of the police.
Mr Chalmers said: "It's just too convenient that I've turned out to be the number one suspect given the circumstances.
"The whole thing is more annoying than anything else.
"I've still got to move things out of the allotment and I'll be doing that while people point the finger at me and blame me for the fire.
"There are 32 keyholders to the allotment, and many former allotment holders also have keys — so there are about 60 to 70 keys out there.
"But people have still made their minds up it was me."
Mr Chalmers confirmed that a number of reasons had been put forward by the Murrayfield Allotment Association for his eviction, including "attempted theft" and concerns over the maintenance of his land.
He had the plot next to the site of the fire for six months, and said the blaze had also damaged some of his belongings.
He said: "It's all just too convenient that yesterday was my last day and the fire happened the night before.
"I've suffered a lot of damage to my property as well due to this fire.
"Everyone is talking about me but I've got a sound alibi so they can just deal with it.
"I want to make sure whoever did this is caught."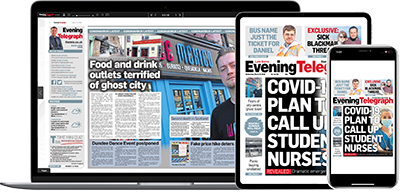 Help support quality local journalism … become a digital subscriber to the Evening Telegraph
Subscribe