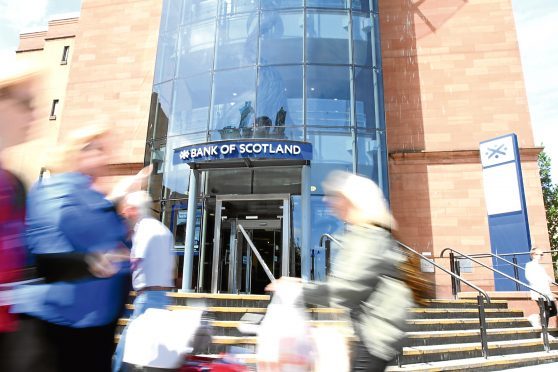 More than 100 employees at the Bank of Scotland in Dundee still don't know what their future holds, it has been revealed.
A total of 252 staff at the bank's call centre — based above the Marketgait branch — are to be axed when the centre closes at the end of the year.
A banking union boss said that 100 workers are still in limbo.
Originally, it was thought about 225 of the workers had been offered the chance to transfer to the bank's Dunfermline call centre.
But that number would appear to have been substantially reduced.
Ged Nichols, general secretary of the banking union Accord, confirmed that the future of only 150 workers was secure, with some of those taking voluntary redundancy.
Mr Nichols said the union and the bank are working together, adding: "We've been doing everything we can and, to be fair, Lloyds has also been working hard to help people who are going to lose their jobs.
"To date, the future of about 150 staff is settled. Some workers will move to the group's premises in Dunfermline while others have applied for voluntary redundancy.
"However, that means that about 100 people still don't know what's going to happen to them.
"We want, at all costs, to try to avoid our members having to take compulsory redundancy. There is still the opportunity for members to be employed by Tesco when it opens its new call centre in Dundee."
It was confirmed in June that Lloyds Banking Group is to axe 252 Bank of Scotland jobs in Dundee.
In June, only 24 hours after the bank made its shock announcement, supermarket giant Tesco revealed it was to create 250 new contact roles in Dundee.
A spokesman for Tesco Bank said: "We will outline our plans for new customer service roles in Dundee in due course."
A Lloyds Banking Group spokesman said: "We're continuing to support colleagues as they work through what the change means for them.
"This support includes helping colleagues identify alternative opportunities that are right for their individual circumstances whether this is relocation to our Dunfermline contact centre, other roles within the group or, where appropriate, external employment opportunities."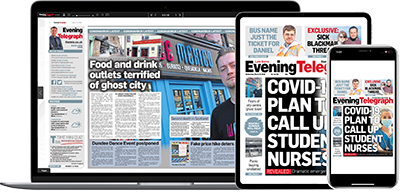 Help support quality local journalism … become a digital subscriber to the Evening Telegraph
Subscribe