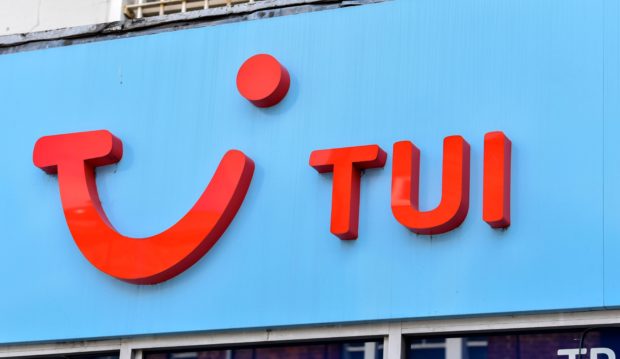 The future of TUI branches in Dundee and Broughty Ferry hang in the balance.
Yesterday the holiday firm announced plans to axe 166 of its high street stores across the UK as part of a cost-cutting drive.
The Dundee and Broughty Ferry branches are both currently listed online as temporarily closed.
A TUI spokeswoman told the Tele she could not confirm which stores would be affected, as a consultation period was still ongoing.
She added: "I can confirm that none of the stores that are currently open are at risk of closure."
On Thursday, the firm announced the company-wide restructuring programme was necessary to cut its overheads by 30% in the coming weeks.
The new model will retain 333 branches but focus more on a bigger "homeworking sales and service team".
Andrew Flintham, managing director, said: "We want to be in the best position to provide excellent customer service, whether it's in a high street store, over the telephone or online, and will continue to put the customer at the heart of what we do.
"It is therefore imperative that we make these difficult cost decisions, look after our colleagues during such unprecedented uncertainty and also offer a modern customer service.
"Customer behaviours have already changed in recent years, with 70% of all TUI UK bookings taking place online.
"We believe Covid-19 has only accelerated this change in purchasing habits, with people looking to buy online or wishing to speak with travel experts from the comfort of their own home.
"We have world class travel advisors at TUI, so we hope many of them will become homeworkers and continue to offer the personalised service we know our customers value."
Meanwhile, figures obtained by the BBC reveal that eight businesses in Dundee went bust during lockdown – compared to 60 during the same time period the previous year.
From the period of April to June, an astonishing 242 new businesses were registered in Dundee.
The insolvency figures have led to speculation that the furlough scheme had largely supported businesses through lockdown, but a true financial situation was yet to emerge.
Economist Stuart Adam said that without government intervention, the situation might have been worse, but businesses coming out of lockdown faced multiple challenges.
Social distancing measures, reduced spending, larger debt and general market uncertainty could all have an impact, he said.
He said: "Since many firms will undoubtedly shrink or go out of business and jobs will be lost – especially as the furlough scheme comes to an end – it will be vital over the coming months and years for others to start up or expand, to fill the gap and employ those left out of work."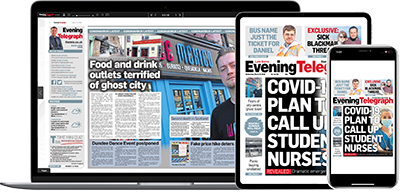 Help support quality local journalism … become a digital subscriber to the Evening Telegraph
For as little as £5.99 a month you can access all of our content, including Premium articles.
Subscribe