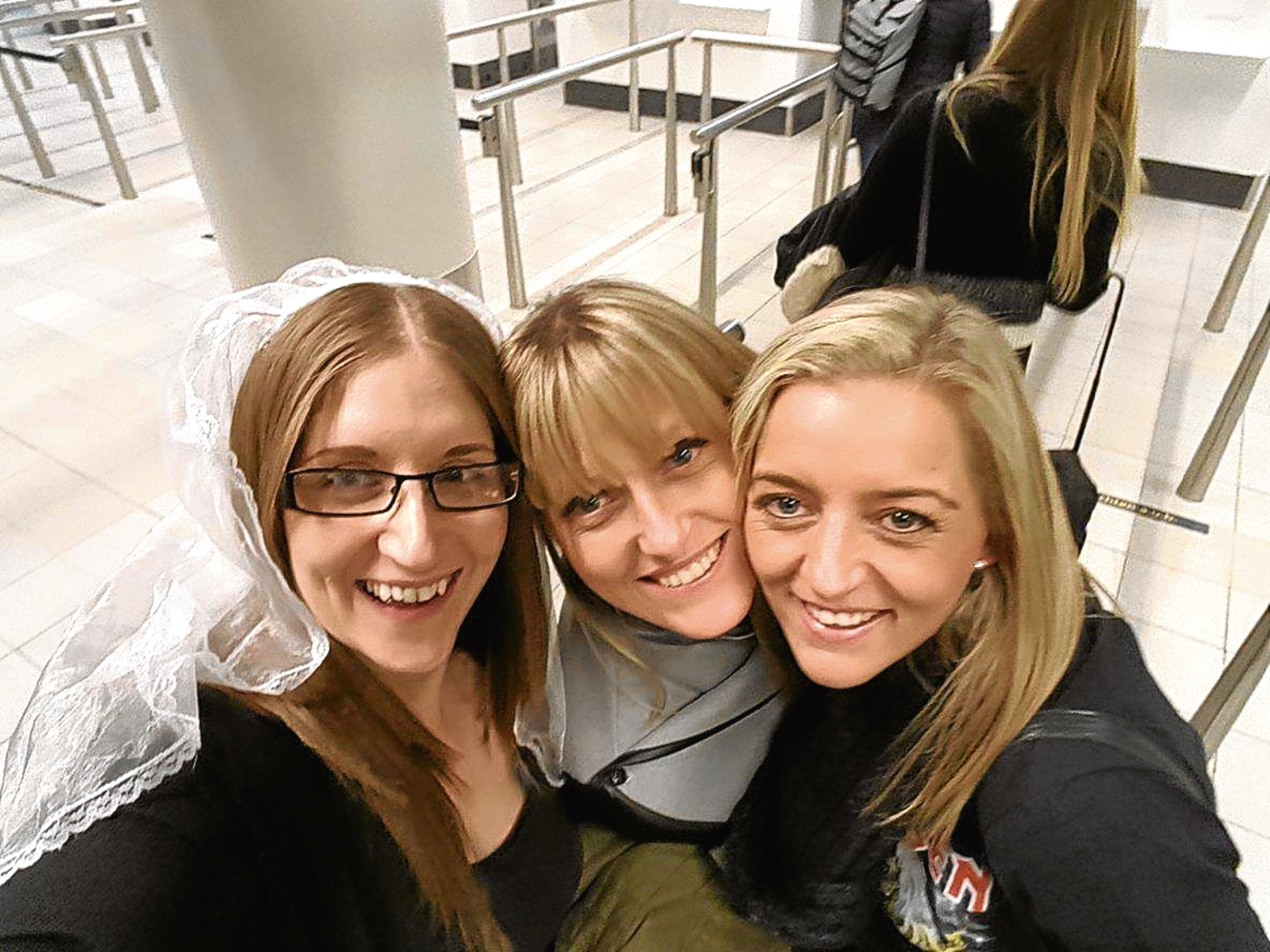 If anyone had ever asked Nicky Crooks if she believed in love at first sight, her reply would have been "Get a grip!"
That's the sort of girl she is — no-nonsense and feet-on-the-ground.
Maybe it's a biker thing.
But when she walked into an exuberant biker bash at a Dundee pub in 2010 and first set eyes on Jonny McDermott from Fintry, she apparently lost that grip.
Fast forward six years and the invitations have gone out for their wedding and Nicky is just back from a fun-filled hen party in Amsterdam.
Jonny, 33, is a textile engineer at Low & Bonar and Nicky's arrival at that party at the Nine Maidens in St Mary's did not go unnoticed.
Both were members of an internet motorycling group, the Dundee Bikers Forum, and although Jonny had never seen Nicky before, he knew all about her thanks to the DBF website.
She'd taken a serious tumble after her Yamaha R6 clipped a crash barrier out by Glenshee and was still limping from the injury — she'd broken her foot in the crash.
"She walked in and she was the hottest woman in the place," said Jonny.
"A proper head-turner with white hotpants and a pink top. I asked 'Who's that?' and was told 'Nicky'.
"We only talked for a short time. I asked how she was getting on and that was about it.
"And then she just stalked me!"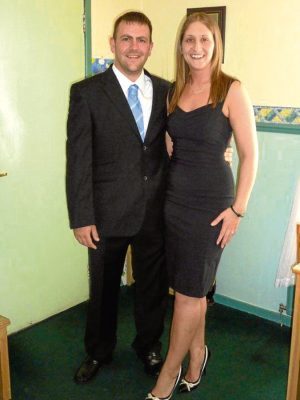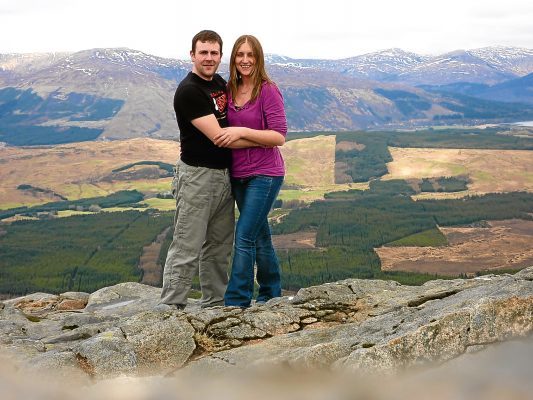 After Nicky sent a couple of tentative messages, the conversation really got going and the following month they ran into each other again at another biker get-together at Doc Stewart's on the Strathmartine Road.
"And that's when she fell in love with me," said Jonny. "She'll tell you that's true!"
Nicky invited Jonny to her home in Wellbank where she lived with her parents, and the pair really hit it off.
Their first date was to Dr Noodles in St Andrews.
Nicky, 30, who is a civil servant at the Department of Work and Pensions, confirmed that Jonny was "the one" from the first moment.
"I don't know what it was but there was an instant connection the first time I saw him," she said.
"We just clicked. He's not like me — he's calm and laid-back and I'm the opposite. That's the Italian side of me, I guess."
The couple got their own home together in Ballumbie and little Kai came along in June 2013.
As you might imagine, Kai is totally into cars and bikes and if his dad is out sorting his Kawasaki Z1000, the wee lad will be there too.
It was during a family holiday at Southerness in Dumfries shortly after Kai was born that Jonny proposed — although not in the way he had planned.
"Unknown to me, Jonny had wanted to propose two or three times before when we were in romantic places but there were always people wandering about," said Nicky.
"We were back in the caravan, there was baby sick everywhere and I was totally miserable, when Jonny asked if there was anything he could do.
"I said yes — help me lose my baby-weight and marry me, and he brought the ring out there and then! It was perfect.
"It turned out everyone knew what he was planning, except me."
The wedding takes place at Piper Dam in February and Nicky's bridesmaids will be Gillian McAuley from Douglas and Kerri Fleming from Monifieth — girls Nicky has known since Monifieth High.
Jonny is from a big family and his best man will be long-time pal John "JJ" Johnston, also from Fintry.
"I just can't wait," said Nicky.
"I just completely love him — he's my soul-mate and he's a great dad.
"Now he's going to be a great husband too."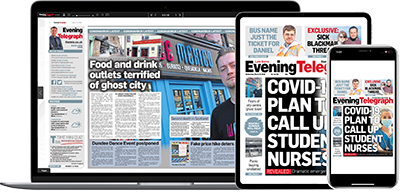 Help support quality local journalism … become a digital subscriber to the Evening Telegraph
For as little as £5.99 a month you can access all of our content, including Premium articles.
Subscribe