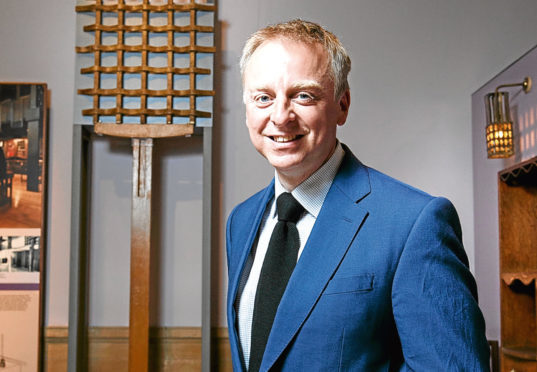 More than 100,000 people have been engaged in the pre-opening programme of events for Dundee's V&A museum.
The long-awaited attraction has been the subject of community meetings in the city and exhibitions in Milan.
Online films showcasing the V&A's architecture, objects and community projects have also been watched more than one million times, with a further one million visits to the museum's website.
The figures were revealed today, to coincide with a Scottish Parliament reception celebrating the museum, which opens on Saturday September 15.
Philip Long, director of V&A Dundee, said: "V&A Dundee is a new museum for the whole of Scotland, and since 2013, our team has been active across Scotland, the UK and overseas.
"Design is fundamentally about improving people's lives, and from the start of V&A Dundee, we've put people at the heart of our programme — we've gone out to them in schools, community halls, shopping centres and even a mobile travelling gallery.
"We could not have achieved this without the incredible support of our partners, founders and funders, who have all made it possible for us to reach huge numbers of people before we've even opened."
Fiona Hyslop, cabinet secretary for Culture, Tourism and External Affairs, said: "The V&A Dundee team are doing an amazing job capturing the imagination of people of all ages and from all walks of life, promoting the museum opening in September and inspiring a love of Scottish culture, creativity and design country wide.
"I am confident the project will attract further inward business investment and promote tourism growth in Dundee, across the region and throughout Scotland."