In her 33-year career in the jute industry she has produced everything from shrouds to hotpants.
Today, Sandra Thompson-McGregor is the managing director of McGregor Balfour Textiles Ltd and her Dundee-based business has travelled across the globe.
Sandra 64, from Broughty Ferry, was born in Kolkata, India, where her father James Davidson ran a thriving company which provided spare parts for jute factory machinery.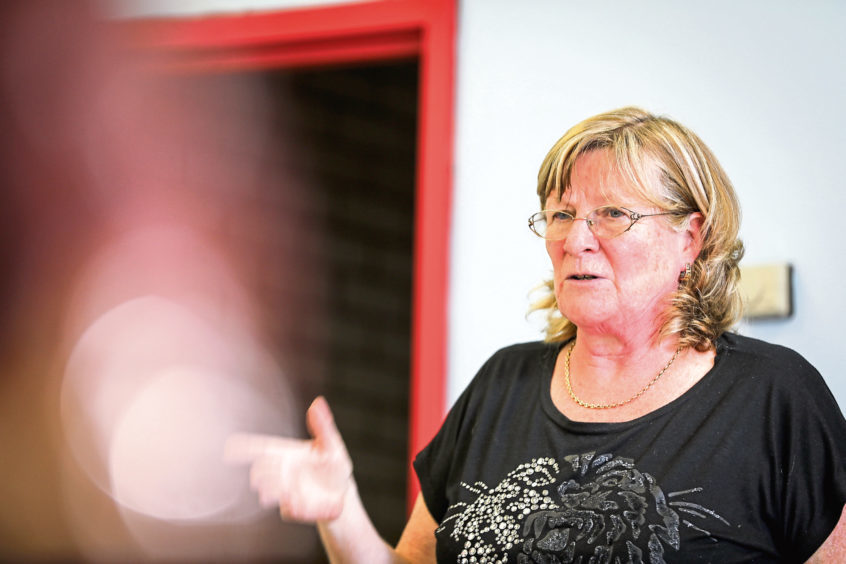 She said: "I was sent to Beacon School for Girls in Stirling when I was very young and my family were living in India.
"I used to go from Edinburgh to London, London to Amsterdam and Amsterdam to Kolkata – not bad for an eight-year-old."
The family moved to Dundee when Sandra was 14.
She went to school at Grove Academy and later worked for the Education Department in Perth. But her life would change forever in 1984 when her father died suddenly at his desk at the age of 57.
Sandra, who spoke about her experiences during a recent talk at Stobsweell's Boomerang Centre, said: "I went back to close the company with my mother – that was 32 years ago and I'm still trying to close McGregor Balfour.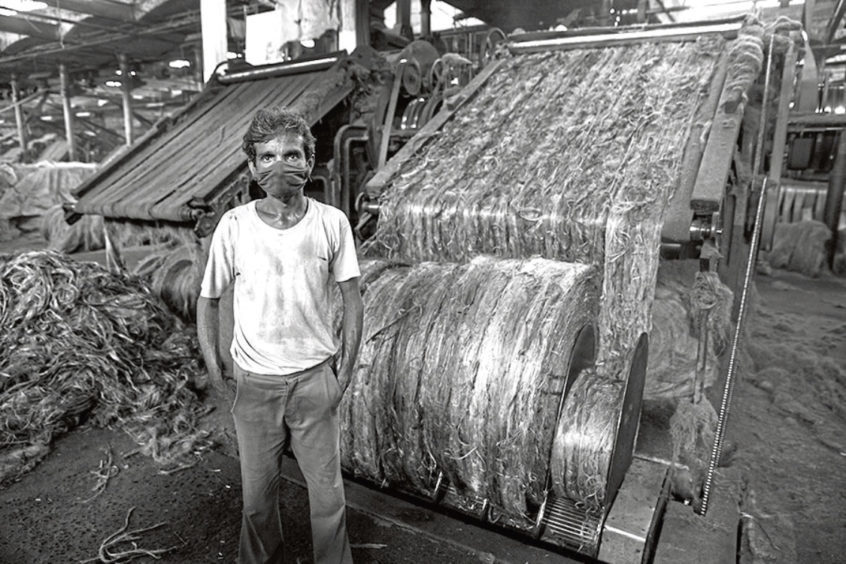 "My father worked with the company for 25 years and my grandfather was a jute mill manager out in India for 40 years. Maybe it was in my blood."
With no experience in the jute industry whatsoever, Sandra took the company over.
She said: "At that time, a lot of companies had started to import jute and carpet yarn.
"I thought, I can do that – I can speak the language out in India.
"You just need to get them to send something on a boat and I'll just have to sell it – it seemed simple to me until I started."
But life was to become more difficult.
Many companies in the city stopped trading in jute and moved on to polypropylene in the mid 1980s.
Sandra said: "It was a very hard time in Dundee, a horrible time."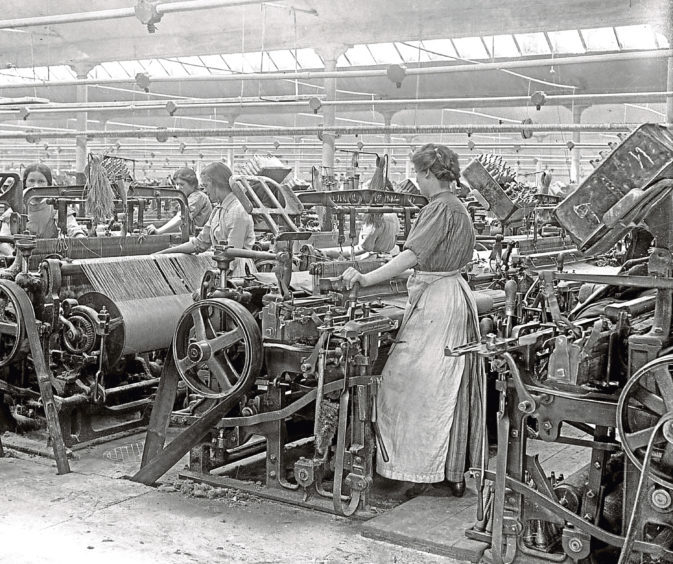 India's jute workers later went on strike for six months and all work was put on hold.
Sandra said: "I should have shut my doors too and made a run for it but my father would've been furious."
When the mills in India went back to work in the late 80s, Sandra was sent 12 massive containers of jute and it took her nearly two years to sell the lot.
She said: "I was lying in my bed thinking, I have to shut now, I really have to shut."
One day Sandra came up with a plan – she decided to sell jute in a way no one ever had.
Her many ventures included selling hats, bird boxes and shrouds made out of jute.
She even sent a pair of tartan hotpants to Sean Connery.
Her work eventually took her back to India.
She said: "When my mother was out in India, all the millhouses were beautiful.
"Now they're all rundown like The Best Exotic Marigold Hotel.
"I went off to see one of the oldest family-run jute mills in Kolkata. The noise was absolutely deafening and the machinery was so old it went on fire – people were beating it out.
"None of the men working the machines had shoes on or wore hearing protectors."
McGregor Balfour Textiles Ltd now mainly sells bags made out of jute.
Sandra plans to retire soon. She said: "I'm very lucky that I love what I do.
"I've had a lot of ups and downs in my life, but it's all made me a stronger person."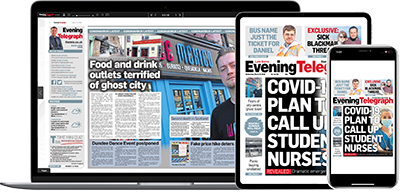 Help support quality local journalism … become a digital subscriber to the Evening Telegraph
Subscribe