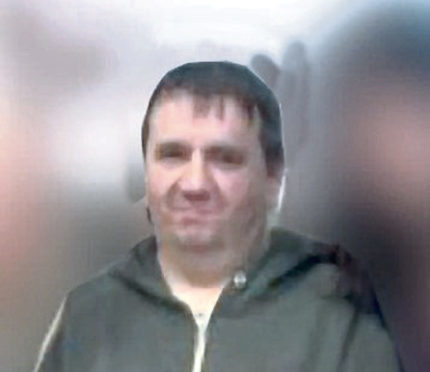 Friends of a man brutally killed in Broughty Ferry are to hold a memorial service next year.
Mark Johnston was stabbed more than a 120 times at an address on Nursery Road on October 20 last year.
Earlier this month, the man who killed him, David Reid, was acquitted of murder at the High Court in Livingston.
He stabbed Mark, of Ferry Road, Montrose, more than 120 times, believing the devil told him to carry out the killing. He is now detained in the State Hospital at Carstairs.
Mark's friend and former work colleague, Denis Robb, said it had been hard to hear the "horrendous" circumstances of his death.
Both Denis and his friend Lesley Clifton had paid tribute to Mark in the days immediately following the killing.
The pair were aware Mark had been a regular visitor to Dundee, including the Dundee West Church on Perth Road. In the weeks following his death they met the church's locum minister, Gordon Sharp.
Gordon had befriended Mark through his regular visits to Dundee and described him as a "pleasant man".
The three are now working together to organise the service, which anyone who knew Mark will be invited to attend.
Denis, from Montrose, said: "It's been hard to hear the horrendous circumstances of what happened.
"No one deserves that. We knew Mark went to Dundee regularly and we met with Gordon to introduce ourselves.
"We were planning to hold a memorial service on the anniversary of his death but unfortunately it didn't happen.
"It is something we are looking to do at the start of next year."
Gordon has been locum minister at the church for more than three years.
He said he was "gobsmacked" to hear of Mark's death.
He added: "I had known Mark for about two years.
"He visited the Making Dundee Home Project held at the church and had also visited the Eagles Wings Trust organisation.
"Mark was such a quiet, pleasant man, which makes it harder to understand the circumstances of his death.
"We are looking to do a eulogy. Denis and Leslie are also looking to contribute in sharing thoughts and stories about his life."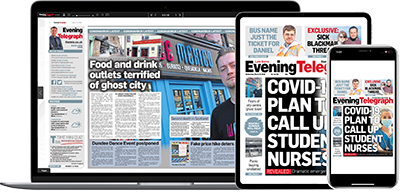 Help support quality local journalism … become a digital subscriber to the Evening Telegraph
For as little as £5.99 a month you can access all of our content, including Premium articles.
Subscribe