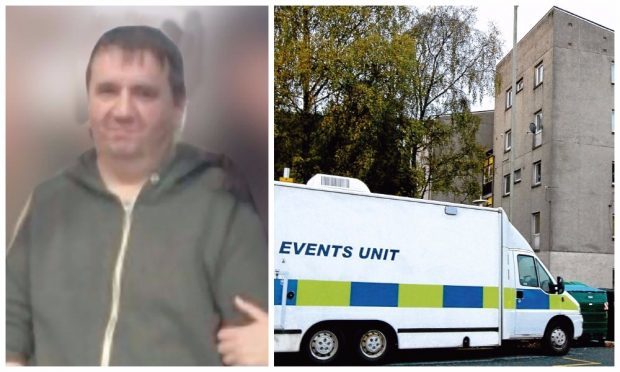 Friends of a man who was murdered in a Dundee flat have paid tribute to the "lovely person who helped everyone".
Mark Johnston, 53, was found dead within a flat on Nursery Road, Broughty Ferry, around 9.50pm on Friday.
A man was detained by police in connection with the investigation. He has now been transferred to hospital for ongoing treatment and assessment.
Officers have confirmed they are treating Mr Johnston's death as murder and a report will be submitted to the procurator fiscal.
Dennis Robb, 67, and Lesley Clifton, 53, both of Montrose, both have paid tribute to the former factory worker.
They said the Montrose man would regularly visit Dundee to attend St Salvador's Church, in St Salvador Street, and the Main Street Cafe at Coldside Parish Church.
Speaking to the Tele, Lesley said she had been trying to contact Mark on Monday before hearing of his death.
The former travel agent said: "Mark was such a lovely person who helped everyone.
"I only heard about what had happened on Tuesday night.
"We kept in regular contact and when I hadn't heard from him I started to worry.
"I was told by a friend — I'm devastated."
Lesley said Mark would regularly take the bus down to Dundee to visit an uncle who lives in the city, adding: "I have known Mark for more than four years now and saw him on Friday before he went down to Dundee. I told him to have a lovely day.
"He visited Dundee regularly and he used to text me saying where he was, but he didn't on this occasion."
Dennis said he first met Mark at the Chivers factory in Montrose back in 1984.
He said: "I was also informed on Tuesday night and I'm absolutely gutted.
"He was such a quiet lad and wouldn't say boo to a cow.
"That's what makes this so hard to understand why anyone would do this to him."
Lesley added: "We are obviously very keen to try to track down and contact his uncle.
"Mark was such a lovely man and we would love to tell his uncle that."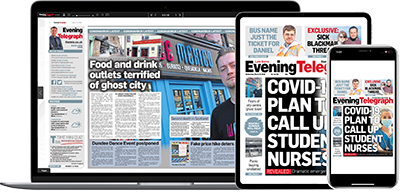 Help support quality local journalism … become a digital subscriber to the Evening Telegraph
For as little as £5.99 a month you can access all of our content, including Premium articles.
Subscribe