Preparations are under way in Dundee to ensure that all of the city's three and four-year-olds receive more than 1,100 hours of free early learning and childcare a year.
Four city nurseries have been identified where trials will begin in August at the start of the new academic year.
Dundee has a total of 2,419 three and four-year-olds who are eligible for the new childcare provision scattered over the eight city wards.
Currently there is capacity in nurseries for 2,345 of them and an extra £1.5 million is available should the uptake be greater than anticipated.
In an exclusive interview with the Tele, the council's convener of children and families services, Gregor Murray – along with early years education manager Lesley Gibb – said the increased provision was a "good news story" for Dundee.
Ms Gibb said: "By 2020 all three and four-year-olds in the city and some two-year-olds will be getting 1,140 hours of free education.
"That has increased from the current allocation of 600 hours.
"We will also be increasing the workforce in education in Dundee to enhance children's learning but it will also bring up to an extra 290 jobs to Dundee in 2020."
Gregor Murray said: "The council are committed to providing quality experiences for Dundee's youngest children.
"We will be investing £13 million in nursery education to provide nurseries with high-quality outdoor play and physical environments."
In a report to go before councillors on Monday, director of children and families services, Paul Clancy, states that – as a starting point – trials of the 1,140 hours were to take place during 2018-19 at four city nurseries.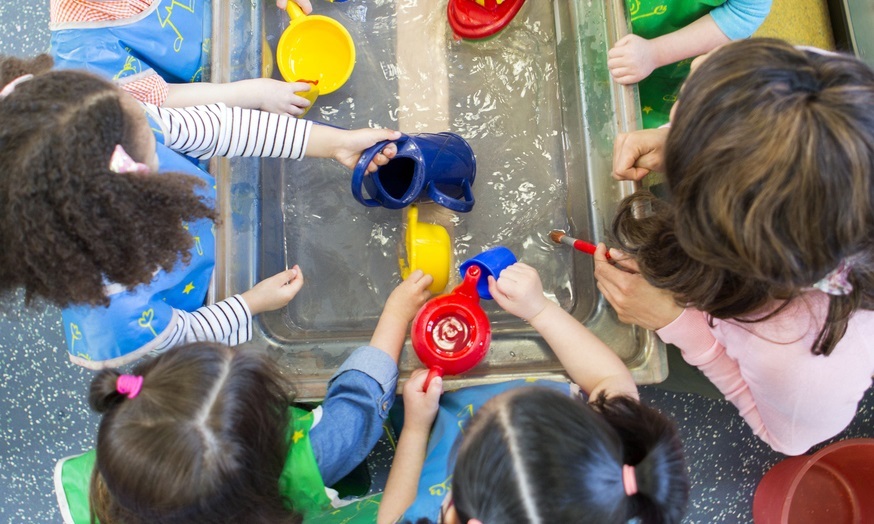 Mr Clancy wrote: "During the coming year, 1,140 hours of funded provision will be available to children attending Quarry View, Francis Wright, Law and Woodlea nurseries."
The remaining nurseries in the city will be included in two phases over the following two years.
"New admissions guidance has been developed to support the allocation of places, prioritising returning children and those resident in the local area," his report said.
"This will require estate redesign and significant workforce expansion and development.
"Planning for the increased hours is being taken forward by a project team.
"The guiding principles underpinning the planning are quality, flexibility, accessibility and affordability.
"By August, nursery-aged children living in the most deprived areas will benefit from a supernumerary teacher with early years expertise.
"And 21 nurseries will benefit from one full-time supernumerary nursery teacher, permanent to the role. The remaining nurseries will also retain teacher involvement.
"A high-quality, diverse and well-trained professional workforce is key to delivering the expansion.
"Recruitment will be phased during 2018-21 to allow time to build capacity, skills and knowledge across the ELC workforce."
He added that specialist nursery teachers will support the delivery of the curriculum, working with children and developing and implementing plans to improve children's learning.
"A total of 16 additional senior early years practitioners will also be employed to increase the number of graduates in the service," Mr Clancy said.
"Additional early year educators and early years support assistants will be employed."
Mr Clancy said the Scottish Government has confirmed total revenue funding of £76.3 million, of which Dundee City Council will be awarded £2.27m. The council estimates additional annual revenue of £15.9m by 2021-22.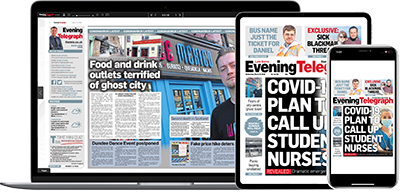 Help support quality local journalism … become a digital subscriber to the Evening Telegraph
Subscribe