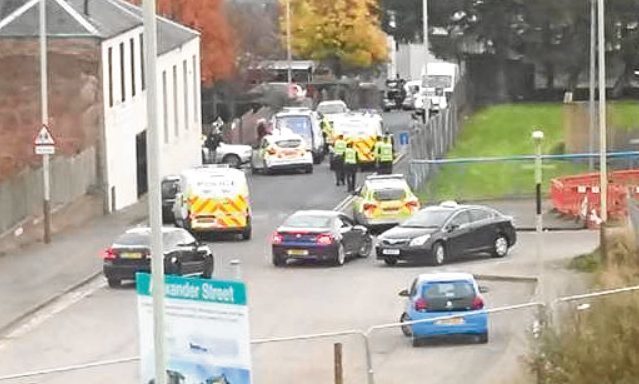 Four boys have been charged by police following an alleged "rammy" which saw 15 officers swoop on a Dundee street.
The alleged incident took place on Dens Road and is understood to have spilled out on to neighbouring Cotton Road.
Multiple police units were seen on the street by residents and the road was blocked off while officers dealt with the disturbance.
Louise Andrew, who lives nearby, said she saw six police cars and a van attending the incident.
The 23-year-old told the Tele she initially feared that someone had been stabbed.
She said: "It looked really serious — there were about 15 officers on the street at one time.
"I thought that someone had been stabbed — it was terrifying seeing so many officers. It was shocking to see it all happening just outside my window.
"I couldn't believe how many police officers were there.
"There must have been six cars and a van at the scene.
"They had the road blocked off and they had their blue lights flashing.
"A number of cars were stopped at the entrance to the road where the police cars were.
"The police were there for a while."
Louise said she had later heard from neighbours that a group of males had been involved in an incident.
She added: "I hope that it wasn't as serious as it looked and that everyone involved was OK in the end.
"People in my block were saying that there was a rammy.
"It's usually quiet around here, and I haven't ever seen anything like that happening before.
"You don't expect to see that kind of thing right outside your house."
Police Scotland today confirmed that they had attended the scene.
They also confirmed that four males aged between 14 and 16 had been charged after being involved in the disturbance.
A spokeswoman said: "Four boys aged 14, 15, 15 and 16 have been charged in connection with a disturbance on Dens Road on Sunday.
"A report will be submitted to the Youth Justice Assessor and procurator fiscal respectively."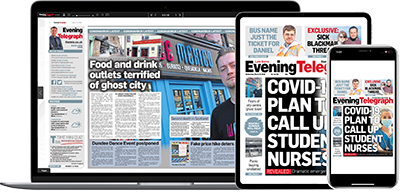 Help support quality local journalism … become a digital subscriber to the Evening Telegraph
For as little as £5.99 a month you can access all of our content, including Premium articles.
Subscribe