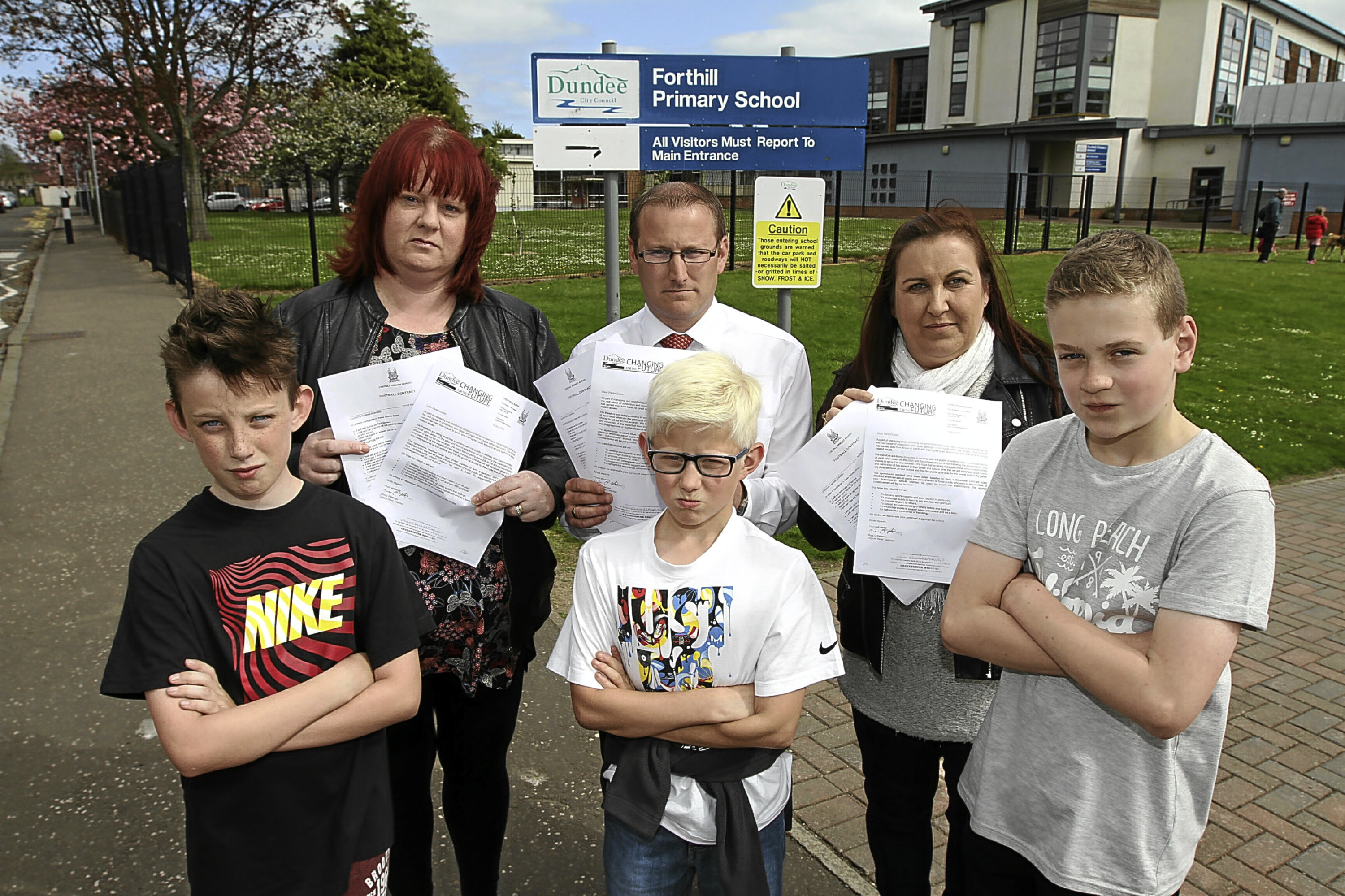 The headteacher of a Dundee primary school has met with a parent to discuss controversial pupil football contracts.
As revealed by the Tele this month, primary four, five and six pupils at Forthill Primary School were given contracts to sign with a list of 17 rules they must adhere to when having a kick-around in the playground at break times.
The rules included, 'I will not hog the ball', 'I will not deliberately chase on the pitch or swipe the ball from anyone' and 'I will not chant, use banter or wahoys'.
Pupils of the Broughty Ferry school were warned they may be banned from playing for the rest of the term if they didn't stick to the rules.
Ryan Finnegan has now met with headteacher Alison Macgregor to discuss the contracts. He was one of several parents who chose not to sign the contract on behalf of his son Jamie, 12, who's in P7.
Ryan had described the contracts as "political correctness gone mad".
But he said that he'd taken Ms Macgregor's views on board following his meeting.
He said: "There have been incidents where children are being upset by better players who are putting them down and the school cannot tolerate this, which is perfectly understandable.
"The contracts were brought in to try to give the children a sense of ownership, the headteacher said.
"She is very open to working with parents and agrees that there are lessons to learn from this.
"She says the school will revisit the reasoning behind the contract with the children so they fully understand why it is to be encompassed into the rules."
When asked if he would now be signing the contract, Ryan said: "It will make no difference if it is signed or not — the consequences are still going to be there if the kids are causing trouble."
No one from the school was available for comment but a council spokesman reiterated its previous statement, which said: "The letter has been issued by the primary to families following a number of issues that have occurred this school year during break and lunchtime football games. These then, at times, have been carried into the general playground or into teaching time.
"Children were directly involved with staff in suggesting the contents of the agreement. Any parent with concerns about this should contact the school to discuss these."
After the Tele brought the issue to light, the contracts received widespread attention – including being shared by comedian Jason Manford on Facebook.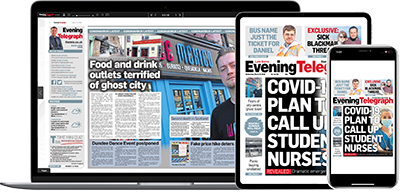 Help support quality local journalism … become a digital subscriber to the Evening Telegraph
Subscribe