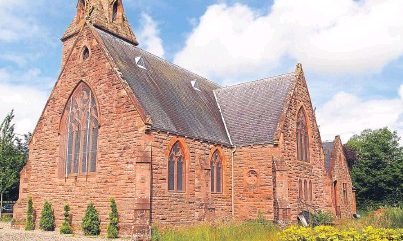 An award-winning restaurateur has breathed new life into a landmark Tayside church.
The 130-year-old Riverside Methodist building in Rattray, on the edge of Blairgowrie, was abandoned by its congregation amid mounting maintenance costs three years ago.
Now, local chef Willie Little is getting ready to relaunch the property following an extensive "labour of love" renovation.
It will open its doors as the new Littles restaurant in January.
Many of the original features, including the pulpit and font, have been retained. A stained glass window, commemorating the First World War Labour Corps, is also being kept.
Mr Little said he was determined to safeguard the striking window, the only one of its kind in Britain.
"I am really pleased that the atmospheric grandeur of the church, with these amazing windows, has been preserved," he said.
"It is really breathtaking and it's putting them in front of a new congregation to enjoy.
"I think diners will be blown away by this truly inspirational space which deserves to be retained in the community. I think we have created something Rattray and Blairgowrie can really be proud of."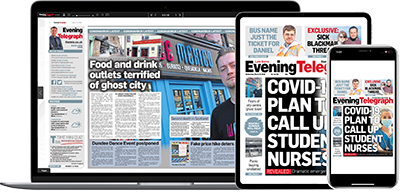 Help support quality local journalism … become a digital subscriber to the Evening Telegraph
Subscribe