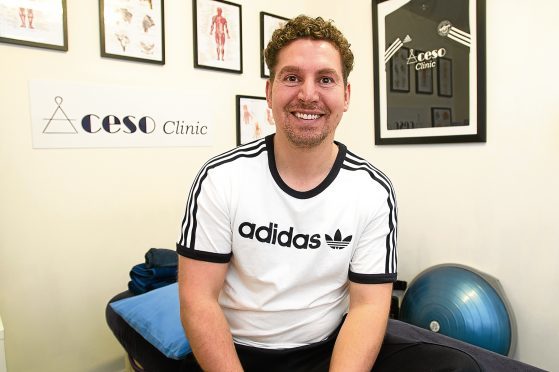 A former Dundee United physio is looking to give old football jerseys a new lease of life as he starts work with a team in Thailand.
Craig Reynolds, 37, owner of the Aceso Clinic in Dundee, will be taking a trip to Bangkok this week to work with a number of players from disadvantaged backgrounds.
Craig, who will leave on Friday, said he was "looking forward" to working in Asia.
Speaking from North Isla Street's Train Eat Sleep Repeat gym — where Aceso is based — he said he was working alongside Traill International School in Bangkok, the first British secondary school in Thailand.
Craig has also been working with former Arbroath and Grimsby Town player Jamie Clarke, 35.
Jamie is director of football at Traill Sports and has been working with Bangkok kids.
Craig, of Newport, said: "I'll be going over there for a holiday but I'll also be doing some physio work for the team during one of their games.
"I worked with Jamie's dad, Jeff, at Dundee United, so I've kept a keen interest on the work Jamie has been doing across there.
"I'll be giving them a presentation on injury prevention along with advice on preparing and recovering from training and matches.
"A number of the kids have come from disadvantaged backgrounds and have enrolled into the school on a scholarship."
Craig said the idea to take football kits across started after he had he heard about some of the players' backgrounds, adding: "I'd like to take some kits across, mainly in the way of old football tops which people aren't using any more. To give you a bit of background, some of these players couldn't even afford a pair of football boots.
"The opportunities they receive with Traill International School will provide them with a better chance to develop skills for life after education.
"It also allows some of the players an opportunity to open up potential links to play football in the UK.
"I know some of the players were able to come across to Dundee United and sample a little bit of training and youth team football here."
Anyone looking to donate kits can contact Aceso Clinic on social media prior to Friday.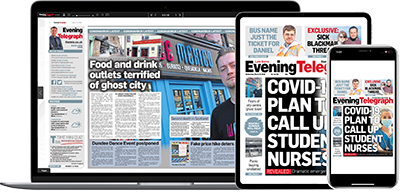 Help support quality local journalism … become a digital subscriber to the Evening Telegraph
For as little as £5.99 a month you can access all of our content, including Premium articles.
Subscribe