Sheriff Davidson has spoken of the distress caused to many people involved in the investigation or prosecution of sex offences against children.
He said: "No one, in my lengthy experience, is soft on offenders.
"I have seen prosecutors and police officers with tears in their eyes at some of the evidence they have had to cope with and most jurors find the experience very tough.
"The suggestion that those involved in the system are soft on offenders is simply wrong and based on limited understanding of what takes place."
Sheriff Davidson said that child sex abuse by strangers was a very rare event.
"I can only think of two cases in 20 years coming before Dundee Sheriff Court," he added.
"Such offenders are the most dangerous as their behaviour is wholly unpredictable, other than that somewhere, sometime, they will do it again.
"The regime of a long period of imprisonment followed by lifelong monitoring at an acceptable level is unavoidable in such cases and essential for the welfare of children.
"A better understanding of why family members assault children in the family would be useful in determining better methods of child protection.
"Often we were told that these offenders had themselves been the victims of child abuse and for them it was the norm.
"Breaking that cycle is important and that requires education.
"There was formerly a fairly successful sex offenders' unit at HMP Peterhead prior to its demise but the problem with any such educative process is that the offender needs to be in the community to see if change has been effected and there is always a risk in that approach.
"Perhaps there is something to be said for revisiting the Peterhead scheme."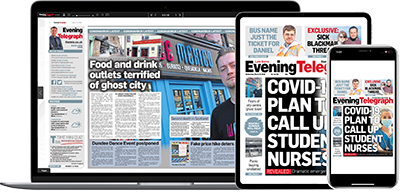 Help support quality local journalism … become a digital subscriber to the Evening Telegraph
For as little as £5.99 a month you can access all of our content, including Premium articles.
Subscribe