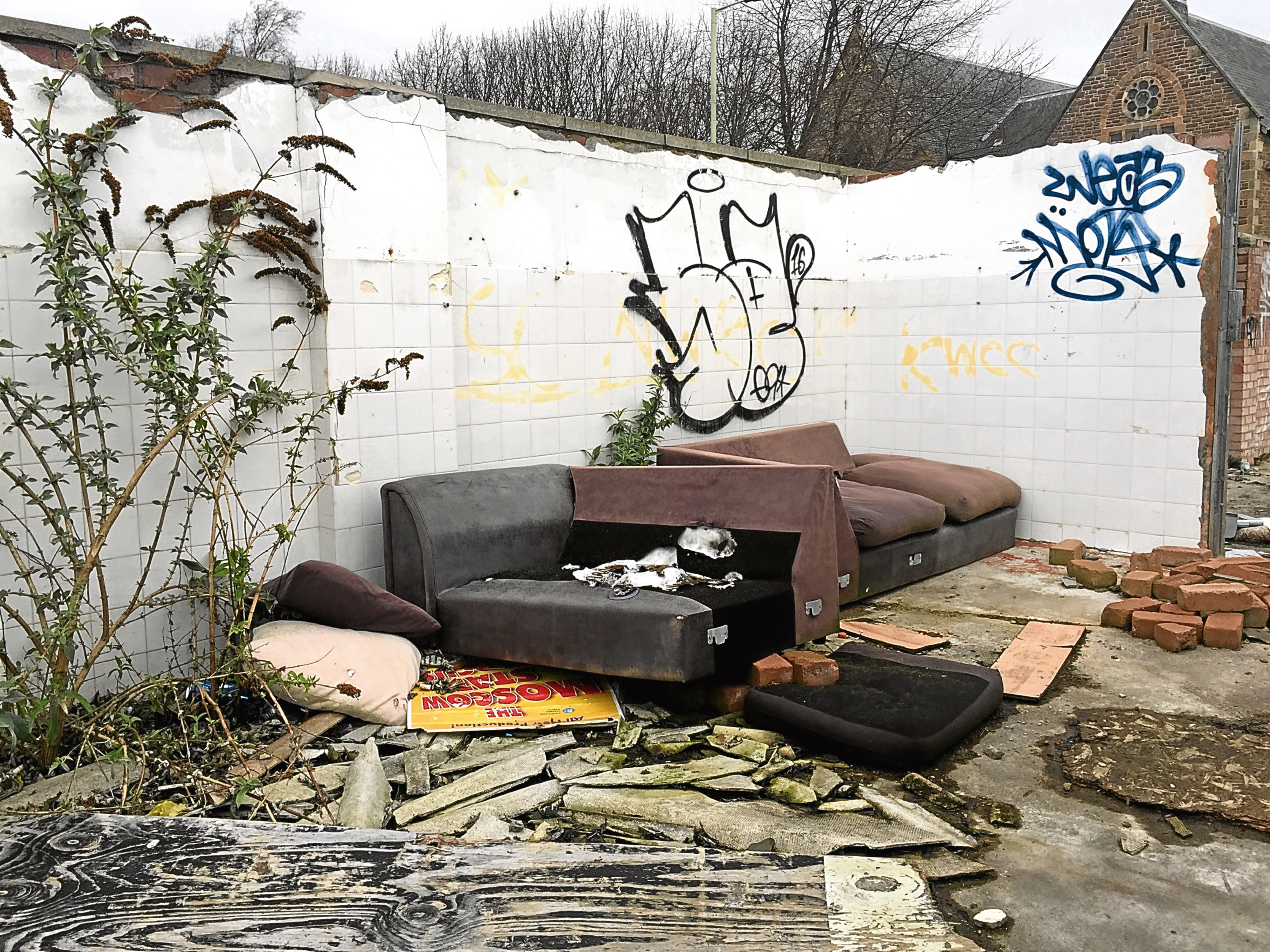 A former factory site in Dundee has been blighted by flytipping and vandalism just feet from an ongoing housing development.
Local resident Scott Agnew contacted the Tele after spending more than a year emailing council officials to have the Maxwelltown Works — which border the new development on Alexander Street — cleaned up.
The "magnet" for vandalism, he said, should have been sealed after weather brought down the boarded-up entrance in 2015.
He said: "When I first contacted the council over this matter, I forecasted that this, if not secured, would become a magnet for flytipping and vandalism. This has indeed become the case."
In emails dating back as far as December 2015, Mr Agnew claimed that the site was now a hotbed for vandalism, dog fouling and flytippers.
He even claimed to have caught people using the site as a toilet.
Pictures taken at the site showed two sofas in various states of disrepair, a broken television, shattered glass, an abandoned mattress and other clutter scattered across the north end of the site.
Another resident, who declined to be named, said the problem had been ongoing for some time.
She said: "There's been quite a lot of it, people using it for dog waste and not picking it up. It's been going on for a good while, since the gates fell down. The council needs to come sort it all out — there's no point trying to speak to them though. It'll take someone being hurt before they act."
Coldside councillor Jimmy Black said he would raise the issue with the council's neighbourhood services division to ensure the "blight" on the area was resolved.
He said: "The site has lain derelict for a long time and it's not safe — there's plenty there for children to fall over. I'm not surprised that people are scathing.
"It is up to the owners to maintain the site but I'd like to see it redeveloped. We don't want it to continue blighting the area."
A spokesman for Dundee City Council said: "We have received information from a member of the community about the issue of vandalism and safety at the former Maxwelltown Works site. If there is a danger to the public or obstruction of a public footpath the council can take action."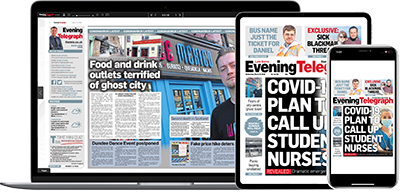 Help support quality local journalism … become a digital subscriber to the Evening Telegraph
For as little as £5.99 a month you can access all of our content, including Premium articles.
Subscribe