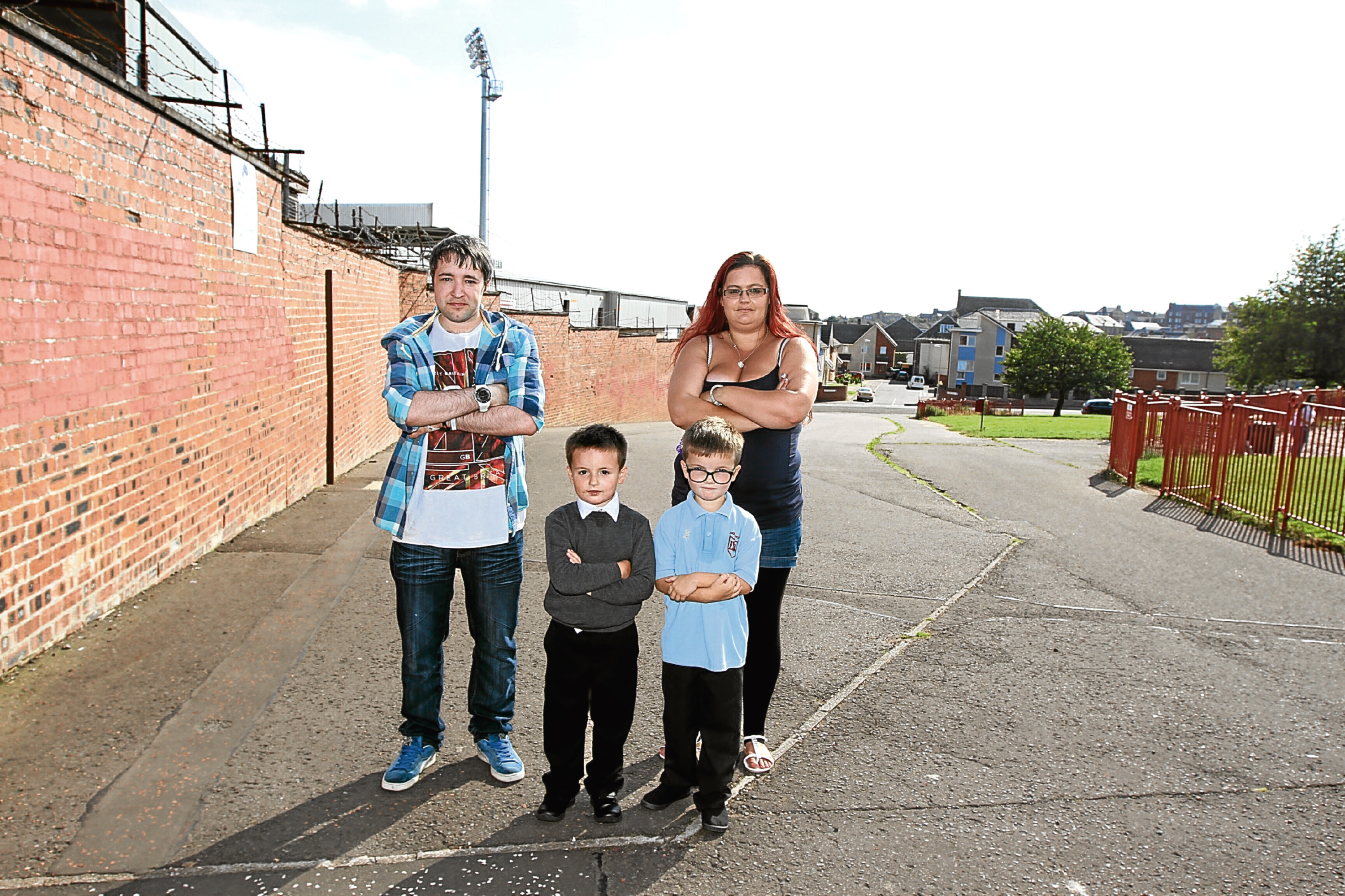 Residents living next to Dundee's two football stadiums said today it's only a matter of time before a child is killed or injured on a match day.
Folk living on Sandeman Street said the traffic situation has recently got worse when there's a game at either Dens or Tannadice.
Several people said that cars have now also started using an area of ground next to the playpark, just off Sandeman Street, as a short cut.
It was claimed that this was endangering the lives of children trying to go to the park.
Michelle Keith, 30, who lives in Sandeman Street, said she was scared to let her boys Kai, five, and Louis, four, out of the house before, during and after a game.
She explained: "There has always been a problem with parking but it seems to have got worse recently.
"There's no way I would let the boys play outside or go near the park because of the traffic.
"It's only a matter of time before there's an accident.
"We have tried complaining over the years. Something gets done for a little while but then it's as bad as ever again."
Ms Keith said the situation had got worse since people had started using the ground next to the park.
She added: "They need to put bollards or something up to stop people using it."
Charles Knight, 28, who also lives in Sandeman Street, said that it was impossible for people to get parked outside their own homes, adding: "There are some elderly and disabled people living here who end up having to walk miles on match days because they can't get parked.
"The parking situation is just abused by so many people."
Fellow resident Stephen Gibson said he wouldn't be happy with his grandson Connor, five, going near the park on match days.
He added: "It's really dangerous in that area when there are games on with cars parked everywhere and using the area of ground as a slip road."
Councillor for the area Helen Wright said she had received dozens of complaints from residents.
She said: "That area of ground belongs to the council's environment department and shouldn't be getting used for parking or as a short cut to get from one street to another.
"I've been in touch with the director of city development Mike Galloway to ask if there's anything can be done.
"I've also contacted the police about it because they must be aware of what goes on in the area during football games.
"To have traffic abusing the road situation next to a children's playpark is not acceptable."
A Dundee City Council spokeswoman said: "The situation has been brought to our attention and we will work to try to prevent this happening."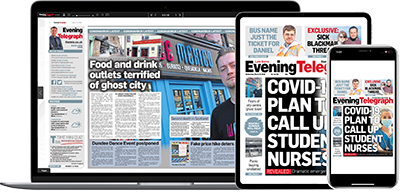 Help support quality local journalism … become a digital subscriber to the Evening Telegraph
For as little as £5.99 a month you can access all of our content, including Premium articles.
Subscribe